If you are looking to stimulate your love life, provide additional stimulation and improve function, the new Love Bites are just what you need.  Are you ready to BOOST your love life?
"It's well-established that Beyond®'s proprietary cold-processed healthy chocolate delivers a wide array of benefits for the heart, cardiovascular system, brain and other major body systems. Thousands of other studies have confirmed that L-arginine is a powerful amino acid that imparts an impressive arsenal of benefits for the heart, brain, immune system and more. And maca has been long-used in traditional cultures to increase energy, improve endurance, and enhance sexual function. Together, these three key ingredients are the perfect "love food."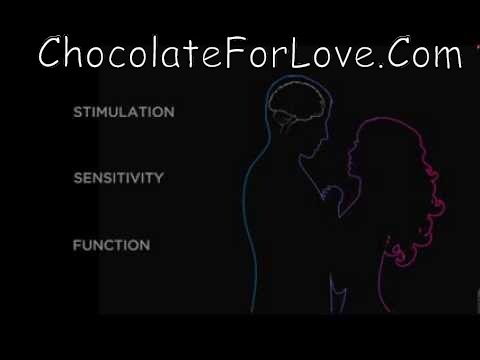 Now you can try this Sexy Chocolate at a bargain price.  Now through September 9th, 2015 you can score a deal on the chocolate that increases
passion in the bedroom at a great Buy 2, Get 1 Free price.  It is recommended that you eat two pieces of healthy chocolate every day.  Make sure
you order enough chocolate for you and your sweetie.  Simply order at ChocolateForLove.com and choose wholesale pricing.  Pick two products
and you will be prompted to pick your FREE PRODUCT!  You will want to be sure you sign up to receive at least one product monthly as this
will qualify you for additional free product every third month for the first year.
[shock_spots id="7556″]
Just imagine, increased passion.  What are you waiting for?
Contact Three Sons Marketing LLC with any questions at 941-216-5727 or visit ChocolateForLove.com.