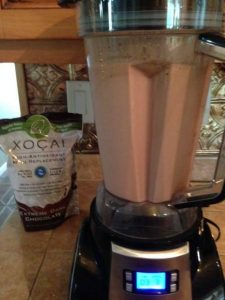 If you have been following my blog, you know I was recently diagnosed with Type 2 Diabetes.  I was not a happy camper when I heard that news.  I have been working hard to eat right but no matter what I always seem to be on the heavy side.  I found out that most of my problem has to do with insulin resistance.  It is difficult to lose weight when you have insulin resistance.  I wish I had known this years ago because now as I am actively keeping track of my blood sugar 3-5 times daily, I seem to be slowly losing weight.
I have been on two diabetes medications and my doctor had me pretty scared that if these medications did not work I may be looking at needing insulin.  I know that it is possible to reverse diabetes so I got to work.  I am happy to say I now have dropped my blood sugar levels dramatically and I am no longer on any prescription medications.
I am happy and relieved.  I also have been able to eat some things In moderation that I thought I would have to keep out of my diet completely.  When on my prescription diabetes medication, I was having constant highs and lows of my blood sugar, going from feeling so tired I could not keep my eyes open and then earlier in the day almost passing out because my blood sugar is too low.  That is not the way to live.  After I kept having side effects, I figured I would try this and if I did not see the results I needed or if my blood sugar rose, I would immediately go back on my medication.  Well that has not happened, in fact the opposite has.  Right now my blood sugar is significantly better than it has been since my Type 2 journey started.
I will let you know what I am doing in hopes that you can find answers for yourself as well.  My concern was that I did not want diabetes to take over my life and it quickly seemed like that was going to be the case.  I was thinking no more cruises, no more going out to dinner.  No more lasagna, birthday cake or a donut ever.  I am now hopeful that by making smart choices during the day and at night, that I do have options to enjoy some of the things that I really like.
Here is how I start my day.  For over the last four years I have been having a Chocolate protein shake every morning.  It actually tastes great.  I choose the Beyond Healthy Chocolate protein shake which has 21 grams of protein, 56,000 ORACfn (the amount of antioxidants), lots of cocoa flavanols and of course this is low glycemic and diabetic friendly.  I make my shake with 1 cup unsweet almond milk and a cup of ice plus 2 scoops of the Beyond Healthy Chocolate protein shake.  There are many recipes, some with frozen banana, some with coffee and vanilla, lots of great options.  Anyway this shake keeps me full for 4 hours and it gives me energy.  This is a big deal because I have chronic fatigue and I need all the energy I can get.  I have been having this shake for breakfast well before I was diagnosed as a Type 2 Diabetic.
Since the diagnosis, I have now added in Berberine 500mg capsules 3 times a day with meals and I have been eating more of the Beyond Health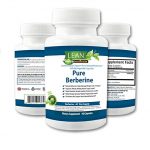 y Chocolate power squares.  This Healthy Belgian chocolate is diabetic friendly, low in calories and seems to be dropping my blood sugar from 30-50 points within 30 minutes of a higher reading.  I now decided to split another protein shake with my hubby every night.  This has lowered my blood sugar not just at night but when I wake up in the morning which had been pretty darn high before.
I feel so blessed that this shake and the Beyond Belgian Chocolate power squares are helping.  I also think the berberine is helping but when I take it by itself, I am not getting the same result.  So this is what is working for me.  Thankfully this protein shake actually tastes good and I don't mind it at all.  I even had a few extras today I would not have even considered before and yet my blood sugar is more in control and I am feeling more like myself again.
I am not saying that you should not listen to your doctor.  My doctor was comfortable with me taking this shake after she reviewed the ingredients.  She was also ok with me taking the berberine.  I think the best way to work with your doctor is to be honest.  Honestly I think the goal is the same.  She wants me healthy and diabetes in control and so do I.  And if I could lose some weight along the way that would be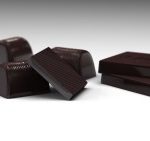 even better!
I have struggled with my weight and insulin resistance for many years.  I wish I knew about the blood sugar connection before.  Right now I feel like there is a light at the end of the tunnel.  By the way, this protein shake I have been taking was featured on the cover of the "Bariatrician", the American Journal of Bariatric Medicine along with a successful weight loss study.  In the study, the average participant lost over 31 pounds in just 12 weeks and over 5 inches around the waist.  So there are many reasons to try this shake.
So if you are struggling with your blood sugar levels, your weight or just want to feel good for a change, try out this Beyond Healthy Chocolate protein shake and the yummy Belgian Healthy Chocolates.  My favorites are the Power Squares but there are many yummy choices to pick from.  Feel free to call me direct if you have questions on what is the best option for you.  I can be reached at"
941-216-5727  and you can visit my website at DiabeticFriendlyChocolate.com.