The Red Bull Class Action Lawsuit has been pending for quite a while.  Finally there is a settlement on the Red Bull Class Action case. According to the Top Class Actions website, "The Red Bull class action lawsuit took issue with the beverage maker's promises that "Red Bull gives you wings" and that it "vitalizes body and mind" due to its unique mixture of ingredients that could supposedly improve a consumer's mental and physiological performance. However, the plaintiffs allege Red Bull is no more effective than a cup of coffee or a caffeine pill."
[vop id="3″ video="" ]
Those in the member class who purchased Red Bull Energy Drinks were eligible for a $10 refund.  In order to qualify, you needed to submit your claim form by the specific deadline.  Unfortunately I just checked and the deadline to submit a Claim Form for this settlement has passed.
If you are looking for a healthy alternative, consider Xe Energy Drinks.  Try out the Xe Healthy Energy drink today and get free shipping.  Order your Xe Energy Drinks here.
When I started hearing about health concerns with some of the energy drinks on the market, I stopped buying Red Bull or any of the drinks I was concerned with including soda.  I researched a company called Beyond, The Healthy Chocolate Company that had created a healthy energy drink that is a high antioxidant drink with 75% juice.  I remembered Bill O'Reilly mentioned this drink on his O'Reilly Factor show as the Tip Of The Day.  He called it Beyond Xe.  It is the same drink and one Bill O'Reilly said he drinks every day.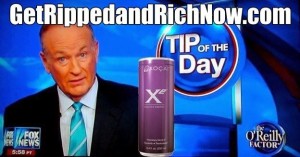 I still need the energy boost that energy drinks offer, but now I know that this is a safe and healthy alternative for my family.  As a mom of three boys, two in college, it was important to find a healthy alternative for my family.  If you also have kids in college, be sure to send them Xe healthy energy drinks to get through those long study groups and cramming for exams.  In fact I think that a case of Xe Energy is a great care package for any College or University student.  When you get the information from the University offering to mail out a care package for your child filled with high sugar treats, remember there is a much better alternative that they will love.  The picture on the top left is what my care packages included for my sons.  I send them a case of the Xe Healthy Energy drink and the Xobiotic chocolates to keep their immune systems strong.  Who knows what are kids are eating when they go off to school.  This way I know they are eating at least three pieces of healthy chocolate a day and their energy drinks.  The cool thing about the healthy chocolate is that just three pieces is significantly more in antioxidants than what our kids would get if they were to eat 8-10 servings of fruits or vegetables every day.  I think we can agree our college students are not eating all their fruits and veggies.
What is NOT in Xe?
No refined sugars or high-fructose corn syrup
No harsh stimulants
No synthetics
No artificial carbonation
No ingredient names you can't pronouce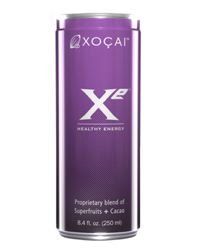 What IS in Xe?
Cacao:  Beyond's proprietary cold-pressed cacao fuels Xe's energy boost
Acai:  Antioxidant & whole-food nutrition
Super Fruit Blend:  wild blueberry, grape, goji, raspberry, wild bilberry, cranberry, elderberry, apple, cherry, strawberry & boysenberry
Theobromine:  Natural energy source extracted from cacao
Ginseng:  Promotes physical and mental energy plus reduces STRESS
Guarana:  Healthy source of natural caffeine, increases memory retention & physical endurance
Quercetin:  Potent antioxidant & energy-enhancing nutrient
Yerbe Mate:  All natural source of caffeine, boosts immune system & improves mood
Maca:  Regulates endocrine system & improves libido
The best way to order the Xe Healthy Energy Drinks by the case is with the monthly promo.  When you order at least 1 case per month, every third month for the first year you will receive FREE PRODUCT!  Plus shipping is free!
Order today at GoColdPressed.com or call us at 941-216-5727.  We are here to help.
[shock_spots id="7614″]
Top Class Actions, Red Bull Energy Drink Class Action Settlement;http://topclassactions.com/lawsuit-settlements/closed-settlements/41577-red-bull-energy-drink-class-action-settlement/