Here Is A Way For Google To Work Behind The Scenes For You For Free!
Google Alerts is a terrific free option that gives you the search result tools promptly and easily.  It is a way that you can easily follow up on what your competitors are doing, it is a Means to discover just what your industry is doing and use that information to your advantage.  Depending on your business, this can easily be a great business tool to preserve yourself and keep you current on the events in your industry.
Signing up for your free google alerts could not be any easier.  Just go to google alerts and search for your options.  If you hope to research if your advertisements are showing up on google, this would be a great alert to do.  If you hope to discover newly released studies on a personal disease or illness you can easily do that as well.  If you hope to discover studies on healthy chocolate, you can easily do that.  If you want business alerts concerning points that might affect your industry, you can easily search for that.
As a healthy chocolate consultant, it is beneficial to me to know what studies have actually been done recently or articles written that share vital information about the benefits of dark chocolate.  I can easily take a short article from a google alert and use it as a reference in my blog posts, I can easily tweet concerning that same source, mention on facebook or pinterest as well as any of the various other popular social media sites.
[shock_spots id="7569″]
Anyone that prefers to succeed in business should be using the google alerts free tool for their benefit.  This has actually been a successful free tool for many in my healthy chocolate group and it can easily be a terrific resource for you as well no matter if you have actually been in business for years or are just getting started with a new business venture.
Google alerts can become a fantastic resource for those bloggers that enjoy writing current events, it can easily offer you up to the minute short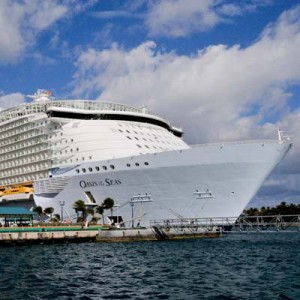 articles as resources to keep you informed.  It is a terrific resource for mommy bloggers, brand-new bloggers, tech bloggers and anyone that is working on creating a brand or business.  This is undoubtedly a resource you need to have, if you are not using it now, hurry and get started.
It has actually been helpful to me in growing a successful network marketing group and in aiding me to preserve up to date research that could be helpful to my health and wealth business.   If you have not yet found the perfect business opportunity, I urge you to look in to Beyond healthy chocolate company.  This is the business I have been involved in for five years now.  I first checked into healthy chocolate when I was looking for ways to improve the health of my autistic son.  I did my research and due diligence and quickly learned this was helpful for my entire family with many different issues like fibromyalgia, chronic fatigue, failed back syndrome and gastroparesis.  I learned this company is debt free, has one of the most effective compensation plans I have actually found where you grab more upfront cash.  I also know the company is going to be around as they have been in business for ten years.  They continually come out along with amazing products that actually make a difference for folks including my family.  I adore my customers and appreciate their loyalty to the Beyond products.  Thanks to them and my team I keep earning residual income.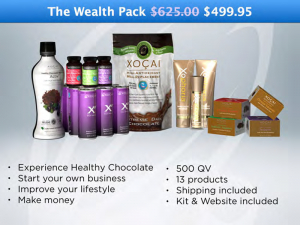 I of course love the trips and cars you can easily earn.  I have actually been on the last two cruises and I am working on earning my next 7 day cruise on Royal Caribbean cruise line this January, 2016.  It is so simple and affordable for anyone to get started no matter if you just graduated from high school or are getting ready to retire.  Order your Healthy Chocolate wealth pack today for $499 and you will receive 13 of our most popular healthy chocolate products as well as a starter kit with everything you need to start your business and your own dedicated website.  Most promptly notice the benefits of higher antioxidants in dark chocolate and why it makes a difference.  When you see a difference, you will understand why this is such an amazing business opportunity.
Feel free to give me a call and I can easily assist you in getting started with your wealth pack.  Beyond healthy chocolate is a team and upline that provides the support you need to succeed.  Not only will I assist you, my upline is amazingly supportive as well.  We are willing and able to help you in any way we can.  Trust me, if you have been in network marketing before, they don't all offer the kind of support you need.  If you are prepared to dedicate your time to earn a serious full or part-time income, this is your opportunity.
Contact Lynette or Wayne today.  We can be reached at 941-216-5727, you can email us at [email protected] or please visit us direct at MyChocolateVitamins.com .