All About The Antioxidants
I heard John McDermott say "Think Antioxidants are expensive, try living without them" this evening as he talked about the health benefits of Beyond Dark Chocolate. He really got my attention and his comment was right on. We often hear on the news, reports and studies about the benefits of antioxidants in lowering inflammation that is responsible for most disease. According to WebMD, "Antioxidants protect the body from damage caused by harmful molecules called free radicals. Many experts believe this damage is a factor in the development of blood vessel disease (atherosclerosis), cancer, and other conditions." For those that don't know, John McDermott is a Wall Street Analyst who realized the earning potential of the Healthiest Chocolate In The World. He is now a Diamond Executive with Beyond Healthy Chocolate and he shares weekly online why he feels Beyond is the business to be in today.
Spinach or Chocolate
The bottom line is Well Beyond has Healthy Chocolate. Eating just 3-4 pieces of Beyond Healthy Chocolate a day will greatly increase the antioxidants you eat daily. One power square is just 35 calories so you can enjoy yummy belgian healthy chocolate and get the antioxidants you need without eating bowlfuls of spinach. Literally one piece equal over a pound of raw spinach in antioxidant content. Most people love chocolate, many people crave chocolate. If you can eat chocolate and it is good for you, can you imagine the market we have? There is no better time than TODAY! Change Your Chocolate, Change Your Life. Order your healthy chocolates and bless your life. Start a healthy chocolate business and bless your life and others. It's All about the Antioxidants.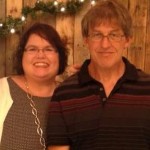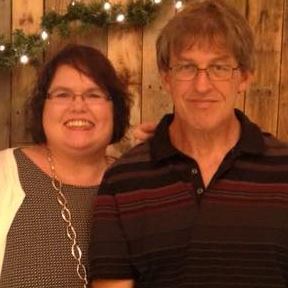 We are Lynette & Wayne Henk of Three Sons Marketing LLC. Contact us for details at 941-268-1354 or visit MyChocolateVitamins.com. John recommends most people get started in the business as Beyond founders because of the bonuses available through early July, 2020 and the ability to have all the product you need available. You also come in at a higher level than everyone else which is beneficial.
Here is what you need to do;
Visit us at chocolategoldmine.com or call 941-268-1354 so we can talk.
Sign up with the Infinity Club pack or Founders pack
We will get in touch with you and help you get started. You will have access to the Infinity Success App to help you be more successful as you grow your business. My husband and I I consider this to be the opportunity of a lifetime.
Antioxidants Topic Overview, WebMD, http://www.webmd.com/food-recipes/antioxidants-topic-overview