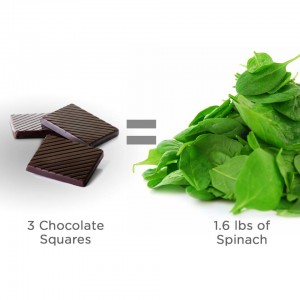 "In a multifaceted study involving the Kuna Indians of Panama, an international team of scientists has pinpointed a chemical compound that is, in part, responsible, for the heart-healthy benefits of certain cocoas and some chocolate products.
The researchers, who are from the University of California, Davis; the Heinrich-Heine University of Duesseldorf, Germany; and Harvard Medical School, hope the findings will lead to new dietary or medicinal methods for improving and maintaining cardiovascular health.
The Kuna project was only one part of a five-pronged study approach that the research team conducted in order to determine whether epicatechin meets five previously established criteria for compounds that directly cause improved circulation. In the other four parts of the study the researchers demonstrated that:
Levels of nitric oxide in the blood were higher in individuals who drank flavanol-rich cocoa, compared to those who drank cocoa beverages with low flavanol levels. This showed that flavanols contained in the cocoa were actually absorbed and subsequently present in the bloodstream.
Higher levels of the flavanol epicatechin in the bloodstream were accompanied by improved blood flow.
In the laboratory, flavanols administered to samples of vascular tissue caused the tissue to relax.
Pure epicatechin consumed by humans had much the same effect as did consumption of flavanol-rich cocoa.
Considered together, these findings point to epicatechin as one of the compounds found in cocoa that has beneficial impacts on cardiovascular health."
According to this study, pure epicatechin consumed by humans had the same effect as flavanol rich cocoa.  Make sure you are eating flavanol rich, high antioxidant dark chocolates.  The only one I know of is Beyond Healthy Chocolate Company Chocolates.
A small box of Beyond Chocolate Nuggets on sale for just $34.50 SHIPPED.
I can honestly say that I have had a Healthy Chocolate OBSESSION for over six years now. Now You Can Order The Healthiest Chocolate In The World and Eat It Guilt Free!  Choose from Nuggets, Power Squares, Omega Squares, Probiotic Squares, (Xobiotic), Healthy Peanut Butter Cups and Xo Love Chocolate Love Bites.  Order Your Healthy Chocolates Today.
[shock_spots id="7554″]
UC DAVIS:  University of California, Heart Healthy Compound In Chocolate Identified