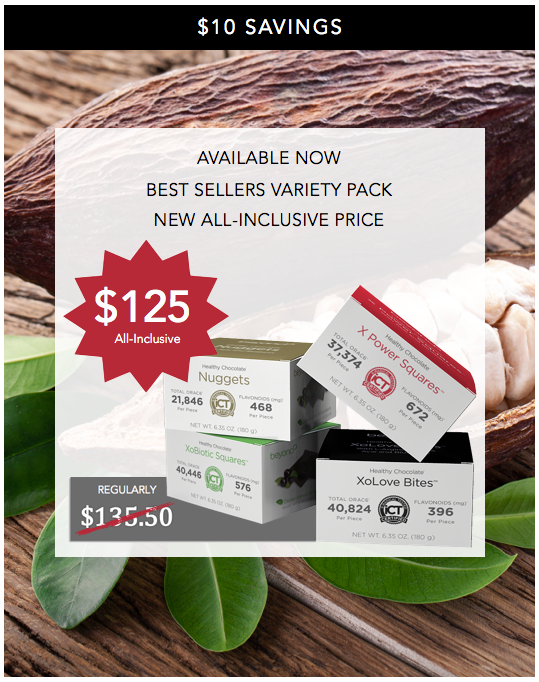 Sorry I have disappeared off the grid a bit. You might have noticed I live in Southwest Florida and we were recently visited by hurricane Irma. We are very blessed to be okay but are still without power and are in recovery mode. Thankful that our chocolates are not from Florida and are shipping right on schedule without a problem!
In fact, right now there is a great deal on the variety pack of Beyond Healthy Chocolates. If you have not yet tried these cold pressed, unheated chocolates, now is a great time and this will save you an extra $10!
I love the variety pack because it gives you four small boxes and an opportunity to try four of the most popular beyond healthy chocolates available.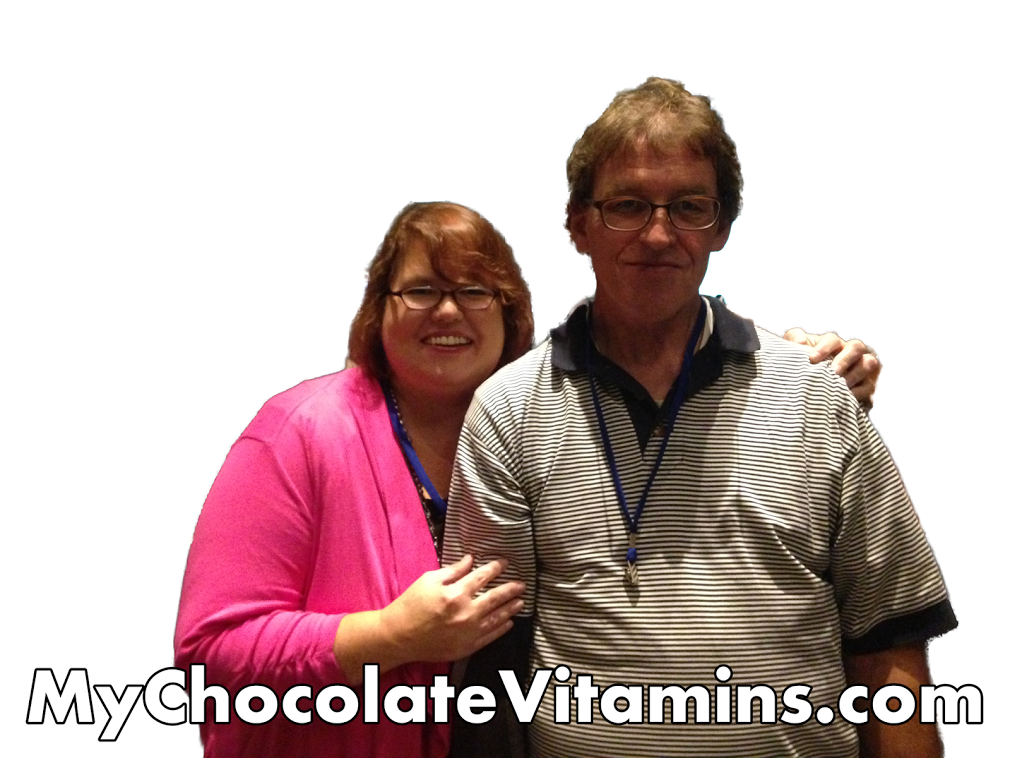 You receive a small box of Nuggets, Power Squares, Xobiotic Squares and Xo Love Bites. Combined you will have enough chocolate to last you a month eating 3-5 pieces of chocolate a day. We recommend you space these out to maximize the antioxidant value, morning mid day and evening. The chocolates start at just 30 calories so these are not the candy chocolates you find in the stores. These are medicinal chocolates that just happen to taste absolutely amazing.
I hope to have my blog back to normal soon. We have some Irma clean-up and repairs to do. I appreciate your support and are thankful for your orders as we try to recover from this hurricane damage. Continue to keep all of us in your prayers. Thanks.
Any questions on Well-beyond, Healthy chocolate or Beyond products, please call 941-216-5727 or visit us direct at >MyChocolateVitamins.com.