More reasons to eat chocolate
Women should eat chocolate every day. I can get behind this no problem. An interesting clinical study published by the International Journal of Health Sciences shared something I have personally experienced over the years eating Beyond Healthy Chocolate. Cocoa polyphenols have been shown to reduce stress in highly stressed, as well as normal healthy individuals, so a study was done eating chocolate to see if it would reduce perceived stress in medical students.
Study
The study, Effects of chocolate intake on Perceived Stress; a Controlled Clinical Study by
Ahmed Al Sunni and Rabia Latif was able to confirm benefits of chocolate appear to be an effective way to reduce perceived stress in females. Interestingly, "Cocoa solids are one of the richest sources of flavanol antioxidants. (23) The link between stress and oxidative status in human body is now well-established. It has been demonstrated that stress increases lipid peroxidation and an imbalance between antioxidant enzyme activities. (24) In this perspective, antioxidants supplementation is considered as a beneficial strategy for improving stress. (25,26) There is a strong possibility that flavonoid rich chocolate supplementation might have acted through a modulation of oxidative status, that is the enhancement of endogenous antioxidant defense and the subsequent reduction of oxidative stress."
Women Should Eat Chocolate
Cocoa polyphenols are a type of flavonoids found in cocoa. Eating Healthy high flavonoid chocolate is ideal for women to reduce perceived stress according to the above mentioned study. I personally see the same benefits when I eat the Beyond Xo Love Bites which are healthy dark chocolate with maca and L-arginine. If you or your significant other is under a lot of stress, Beyond Chocolates might be just what you need.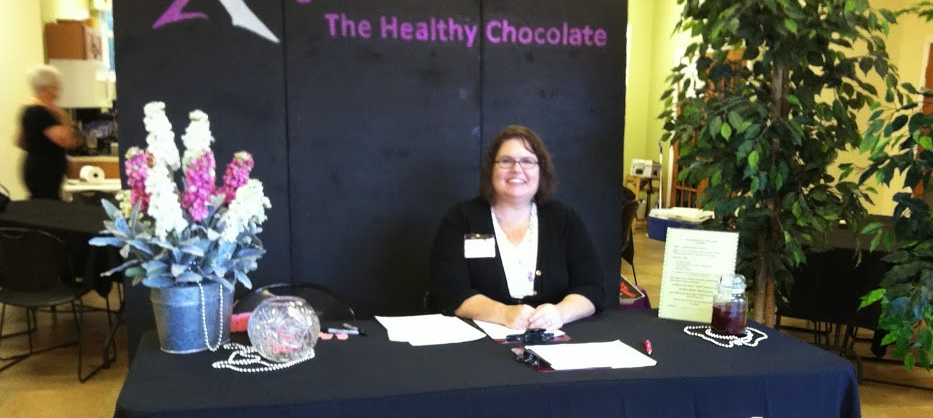 For women everywhere, no excuse. Women should eat chocolate every day!! Order Beyond Healthy Chocolates direct to your door at MyChocolateVitamins.com. You can also reach us directly at (941) 676-7300. We are here to help!
Ready to get involved in one of the hottest work from home business options in 2020? Join Beyond today. Find out what the buzz is all about. Visit ChocolateGoldMine.com or call Lynette Henk at (941) 676-7300.
Effects of chocolate intake on perceived stress; A Controlled Clinical Study, https://www.ncbi.nlm.nih.gov/pmc/articles/PMC4350893/ ,October 8th, 2014