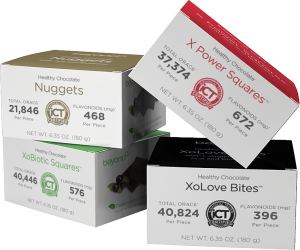 What is it about chocolate that makes us love it so?
Why do we crave this decadent dark delicious dessert with so much passion? According to professor of psychology and neuroscience, Dr. Amy Jo Stavnezer in the article titled "Why Do We Crave Chocolate So Much" in Psychology Today, "If you eat chocolate and enjoy it, then every time you eat it you strengthen your dopamine response, and the behavioral pattern necessary to get that feeling back again. You might not remember the first time you loved chocolate, but your brain does, thanks to the hippocampus". This was her explanation to help us understand why we desire chocolate so much.
I know that chocolate was something I always craved but avoided because of the unnecessary added calories it provided. I had not eaten a candy chocolate bar for years knowing that the added calories, fats, fillers and sugars were not ideal for me. When I found out about a Healthy Chocolate sweetened with acai and blueberry, without the waxes and fillers you find in candy chocolate, that still tastes amazing, I was hooked!
I had no idea there was a Belgian Chocolate that was gluten free, diabetic friendly, vegetarian and low in calories. One piece of this Beyond Healthy Dark Chocolate is just 35 calories and 1 gram of sugar. There is NO GUILT with this chocolate.
The Psychology Today article goes on to explain how you can eat other foods like an apple for example when you have a craving for chocolate or take a 10 minute brisk walk until the craving for chocolate disappears. When I read that, I laughed out loud. That is because the chocolate I eat is healthy and tastes delicious. One piece of Beyond Healthy Chocolate is just 35 calories and equal in antioxidant value to 1 pound of raw spinach.
No need to take a brisk walk to avoid this chocolate, or force yourself to eat an apple and hope it somehow satisfies the craving of chocolate. No, this chocolate is so good for you, that you don't have to worry about it at all. This is the chocolate you should be eating. It is so easy and so good to simply Change Your Chocolate!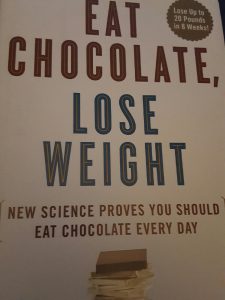 Visit MyChocolateVitamins.com to order your Well Beyond Chocolate direct to your door with FREE SHIPPING! You can also call us at (941) 676-7300. We are here to help! This Chocolate is the best thing since sliced bread. This is a must try!
I am blessed to have a business where I get paid to help others and earn serious income. Ask for details on how you can start your Well Beyond Home Business. Now is the time to get in on the ground floor of this exciting opportunity. Contact Lynette Henk of Three Sons Marketing LLC at (941) 676-7300.
Why Do We Crave Chocolate So Much by Susan Albers Psy.D./Psychology Today, https://www.psychologytoday.com/blog/comfort-cravings/201402/why-do-we-crave-chocolate-so-much