Here is just a preview of the first national tv campaign for Well Beyond Healthy Chocolate. This is a direct sales company and they are actively recruiting individuals who want to start a home based business promoting the Well Beyond Chocolate line, healthy energy drinks and nutraceuticals. Even better they have a great ap that has all the videos and commercials as seen on Kathy Ireland right on the app. All you have to do to become a member is order as a customer. If you know you are interested in the business, you will want to start out with the 600 experience pack like most do. This is because you will need product to share with the people that will be part of your future team. As a customer, once you have two customers who sign up to order, you can then upgrade to be a member and have access to this amazing free Beyond app, a website and everything you need to get started with your home based business. They make it so easy and your upline including me will provide support. We are here to help!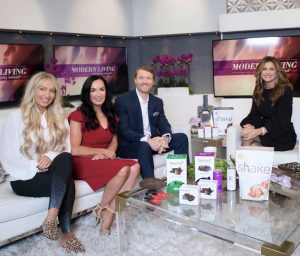 With the national and international rollout of tv spots with spokesperson Kathy Ireland, getting into this business at the ground floor launch phase is a no brainer. You are actually at the right time and the right place. Don't miss your opportunity!
Visit our website at HealthYChocolateFix.com or call (941) 676-7300. You need to do this now! Once Kathy Ireland airs with Well Beyond Healthy Chocolate, the tv spot will be available on your Beyond app to share on social media and to forward to friends, family and associates. Can you just imagine the impact. Contact me today to learn how you can start your own home based business and start earning cash TODAY! Be sure to ask about the GO Button!