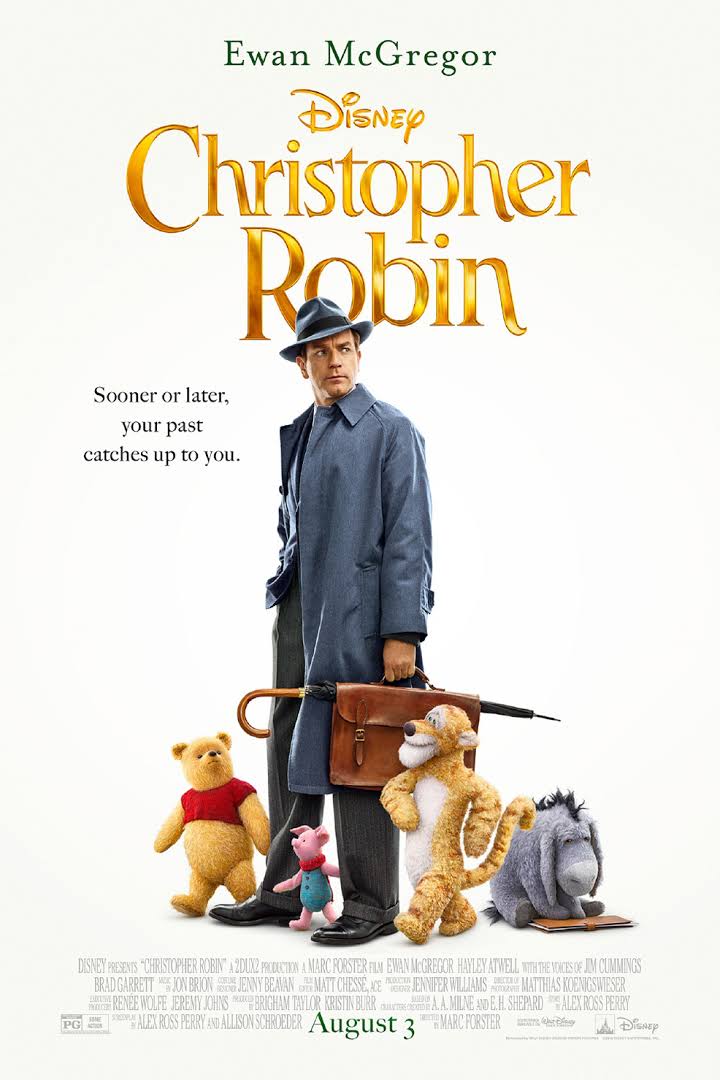 Take time to watch the Christopher Robin movie about family and adulting
I recently went to see "Christopher Robin", the movie that was released earlier this month with my adult son. He loves Walt Disney movies and we were anxious to see this new movie and see what creative license they would take with Winnie The Pooh. In this new version, Christopher Robin grows up and becomes an adult that has to spend all of his time working thanks to a boss that takes credit for his work and has him working tirelessly. Unfortunately the choices that Christopher Robin has to make keep him from his family, a lovely daughter and wife.
I won't spoil the story but it does make you think about growing up and adulting. When you have no time for your family and life is literally passing you by because you work all the time, we may question if it is worth it all. I myself am a corporate drop-out. I worked in the corporate world for many years with GE Capital and other employers until I got smart and started working for myself. When I started having children and went back to work, I quickly realized I was missing out on the most important times.
The advantages of having your own home based business are many. At the top of the list for me was the flexibility to spend time with those you love and being there to raise my children. I also enjoyed the flexibility to work the hours that fit my schedule. As the kids were older, I had more opportunity to work more hours and become even more successful. I love earning income based on my efforts and not just what my employer decided to pay me in a salary regardless the income I earned the corporation. For me personally, I am passionate about my business. Once I realized how beneficial the products were to the health of my family and myself, I quickly wanted to share that with the world. Getting paid well to make a difference and helping others do the same is so worth it.
If you get a chance to see "Christopher Robin", you will appreciate the story line. Take the time to watch it, It is definitely a great movie and worth your time.
If you are looking to become a proud corporate drop-out like me, or are looking for an opportunity to get started with your own home based business making a difference, ask me about what I do. I am blessed to be involved with a new company growing by leaps and bounds. You can reach Lynette Henk of Three Sons Marketing LLC at (941) 676-7300 or visit us at HealthyChocolateFlorida.com.
Christopher Robin, https://movies.disney.com/christopher-robin