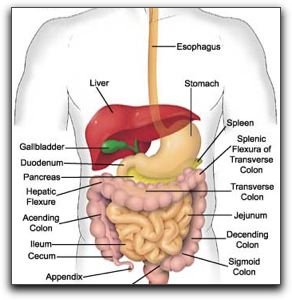 Hi, it's Lynette Henk again. Today's featured healthy chocolate product is XoBiotic Squares which contain valuable Probiotics.
'Biotic' means 'life'. (It has the same 'bio' root such as 'biology' and 'biography'.) Probiotic, therefore, means 'pro-life'. Probiotics are living microorganisms that maintain and improve health. Beyond has discovered that chocolate is one of the most effective delivery systems for probiotics.
Probiotics play a role in immune strength and digestive function. According to the American College of Gastroenterology, 95 million Americans suffer from digestive problems. Some 60 million have heartburn, 50 million have irritable bowel syndrome, and 20 million suffer from stomach ulcers.
Perhaps you are one of the SW Florida area people who are troubled by digestive problems. Have you ever thought that eating chocolate could help? Of course the Snickers and Hershey bars sold at any Punta Gorda grocery store are not the answer (hello diarrhea), however, XO XoBiotic squares deliver to your GI tract the microrganisms it needs for proper digestive function.
A 6 gram square of Well Beyond XoBiotic chocolate contains one billion microorganisms (the good kind!) of two types; Lactobacillus Helveticus R0052 and Bifido Bacterium Longum R0175.
If you are like many Port Charlotte and Punta Gorda chocolate lovers, you don't need an extra reason to eat Beyond antioxidant chocolate. However, isn't it good to know that there is a XO dark chocolate product that not only contains antioxidants, it contains the 'good bacteria' that can promote digestive health?
I hold Well Beyond healthy chocolate meetings regularly at the Hatchery in Babcock Ranch, Florida. If you would like to join me at my next meeting, contact me at 941-676-7300 for the date and time. You can also order a sample of XoBiotic squares and Beyond Power Squares at SampleChocolates.com.
If you are interested in a home-based North Port or Babcock Ranch business that capitalizes on the insatiable chocolate market and the equally thriving health and wellness market–we can talk about that also.
Create health & wealth with Well Beyond health and wellness products.