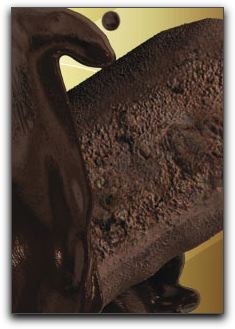 Many former protein powder users in Punta Gorda and Port Charlotte have switched to bars simply for convenience.
Unwrapping a bar is easier than mixing powders and washing shaker cups. However, some are waiting for the perfect meal-on-the-go that comes in a wrapper. If you are still blending protein shakes because you haven't found a bar that meets your criteria for muscle building, weight loss and quick energy, your wait is over. XO Protein Bars have everything you need in a sports bar plus antioxidants and fiber!
Once you taste a XO Protein Bar you may wonder how it can taste like a decadent Swiss chocolate bar without all the refined sugar. Organic agave syrup is the key. The agave syrup we use has a glycemic index of only 27. A glycemic index number is a measure of how a carbohydrate affects blood glucose levels. Carbs with a low glycemic index such as agave help reduce the risk of diabetes, heart disease and weight gain.
Punta Gorda weight lifters, Punta Gorda runners, SW Florida high-school athletes call or text 941-216-5727 now to order XO Protein Bars: The Dark Chocolate Protein Bar. My name is Lynette Henk. I hold healthy chocolate meetings regularly so interested people can taste XO healthy chocolate products and learn about Punta Gorda direct marketing success.