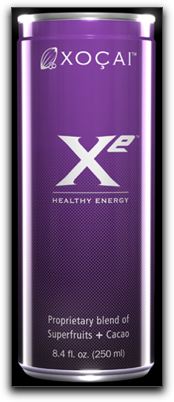 Are energy drinks a recent Punta Gorda phenomenon? Though Red Bull may claim they invented the super-potent beverage, many ancient cultures concocted herbal energy drinks centuries before Red Bull sold their first can. XO's Xe energy drink embodies the best of the proven natural energy boosters from around the globe.
Let's look at the ingredients in XO's Xe Proprietary Pure Energy Blend.
Maca
Maca, like acai, is a superfood from South America. Cultivated by ancient Peruvians, maca is now used internationally as a safe, herbal medicine to aid weight loss, increase bone strength, promote mental acuity, and increase libido (can Rock Star do that?).

Ginseng
The Chinese have used ginseng for centuries as an energy booster, memory aid, heart medicine and overall health supplement. Because of its effectiveness, most other countries have adopted ginseng as well.

Sucramalt
This low glycemic index sweetener slowly releases carbohydrates into your system. Because it prevents blood sugar spikes, it also suppresses appetite because blood sugar surges stimulate hunger pangs.
Yerba Mate
Another South American plant, yerba mate is packed with antioxidants and provides sustained physical energy without the jitters that can make it hard to focus.

Quercetin
A plant-based flavonoid that is believed to reduce the risk of cancer, heart disease, asthma and reduce the symptoms of diabetes.

Guarana
This natural stimulant has been used by Amazonian tribes for thousands of years as a treatment for a variety of ailments including migraines, fever, hypertension and diarrhea. Some pre-Colombian tribes ate guarana seeds prior to battle because it staved off fatigue during intense hand-to-hand combat.
Let XO's Xe energy drink help you fight your daily battles. I am an independent SW Florida healthy chocolate member. To order Xe, call 941-216-5727.
I am looking for chocolate lovers to sell XO dark chocolate in Port Charlotte, Punta Gorda, and North Port.