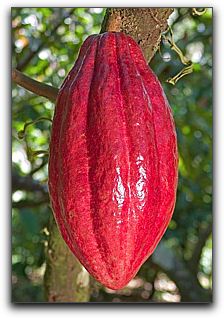 For the past two decades, Well Beyond founder Jeanette L. Brooks has been winning over skeptics who initially did not believe her bold claim that chocolate can actually be good for you. With the success of her XO line of healthy chocolates, she has unequivocally demonstrated that dark chocolate can indeed ENHANCE YOUR HEALTH.
If you are near Punta Gorda, Florida and want to learn more about healthy chocolate, contact me by completing my Contact Me Form. I work in the SW Florida area, but will be happy to speak with you over the phone if you are farther away.
Jeanette's motivation to sell healthy dark chocolate was very personal. After being diagnosed with diabetes in 1991, she began a quest to research and develop delicious and satisfying chocolate food products that can be incorporated into a sensible diet and active lifestyle. Jeanette was already a successful entrepreneur, having founded Yurika Foods Corporation and Phoenix International Corporation. After the life-changing diabetes diagnosis, she founded Pure De-lite, which manufactured low-carb sugar-free chocolate products. Under Jeanette's leadership, Pure De-lite sales eventually topped 300 million.
Well Beyond is Jeanette's current venture. In creating Pure De-Lite's and Well Beyond's offerings, Jeanette led research teams that developed the processes and formulations that make dark chocolate health-promoting. You see, it is not the cacao that is bad, it is the high-fat milk products, refined sugar and wax that is added to the cacao to create the ubiquitous milk chocolate that is found in chocolate candy products.
Well Beyond food scientists paired acai berry, one of nature's most antioxidant-dense fruits, with dark chocolate. But it is not just the acai berry that makes XO chocolate unequaled; the cold-press manufacturing process used at Well Beyond is also revolutionary. In fact, Well Beyond has patented it. The primary value of the cold-press method is that it does not remove the antioxidants from the cacao as is the case with traditional processing methods.
Jeanette takes special satisfaction in knowing that XO chocolate is not only an occasional treat, but a guilt-free staple for fellow diabetics. Thousands of XO believers have shared their success stories. Following is an endorsement from a XO fan:
"I am looking forward to a lifetime of great health with deliciously healthy chocolate in spite of the fact that I am a diabetic! My husband also enjoys healthy chocolate with Acai at least three times a day. He has replaced glucosamine and other antioxidant products he was using for aching legs and knees and has discovered incredible results of his own. We are indeed headed for a happy retirement while sharing this product with others so that they may experience great health of their own."
Jeanette markets XO products through the Direct Selling model. Thousands of independent Well Beyond members like me are thriving in this uncertain economy thanks to the vision and dedication of a truly remarkable businesswoman.
—Lynette Henk