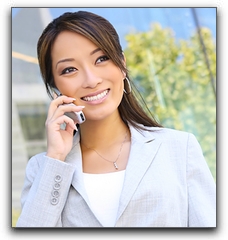 Are you a rookie SW Florida direct seller? Are you successfully building your network in SW Florida and the surrounding communities?
I am a veteran Punta Gorda entrepreneur-network marketer with a booming High-Antioxidant Protein Meal Replacement residual income business. I have been building my network and mentoring new network marketers since May 2010.
I have noticed that some of my fellow SW Florida direct sellers concentrate their network-building efforts solely on our local market. While there is growth potential here in Florida, why limit your vision?
Did you know that China is an emerging market for Florida network marketing companies? From 2008 to 2009, direct sales revenue in China increased by almost 3 billion dollars. www.directsellingnews.com
Recruiting in China does have its challenges, but some SW Florida network marketing companies have learned how to navigate the regulations and tap the market in a country that has over 1.4 billion people. (That's billion with a 'b'.) The United States has a population of roughly 310 million. According to direct selling industry sources, there are approximately 15 million people in the US that operate network marketing businesses. Clearly, you can add streams of residual income by recruiting network marketers in China.

If you are new to the world of direct selling, and would like information about starting your own High-Antioxidant Protein Meal Replacement internet business, I would love to talk to you. Contact me today to join one of the fastest growing industries in SW Florida and around the world.
Healthy Chocolate Consultant Lynette Henk
Punta Gorda, Florida 33983
941-216-5727 [email protected]
High-Antioxidant Protein Meal Replacement XO Power Squares