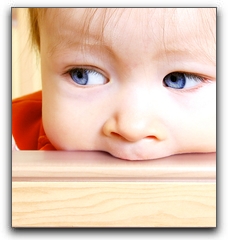 First time SW Florida parents have many issues to deal with as they prepare for the arrival of their little one, but nothing is more important than crib safety. The federal government has issued new guidelines for crib manufacturers.
As of June 28, 2011, all cribs manufactured and sold in SW Florida and nationally must meet the new standards. The guidelines also apply to used cribs that are resold. Deadly drop-side rail cribs are now prohibited. The new rules also affect crib slat strength, mattress supports, hardware and the amount of testing required.
The new crib guidelines can be found at:
http://www.cpsc.gov/onsafety/2011/03/the-new-crib-standard-questions-and-answers/.

I am an advocate for SW Florida children's health and safety. I also sell a powerful antioxidant product that supports health at any age. For more information on delicious High-Antioxidant Protein Meal Replacement, call me today!
Healthy Chocolate Consultant Lynette Henk http://liveforchocolate.com
Punta Gorda, Florida
941-216-5727 [email protected]
High-Antioxidant Protein Meal Replacement