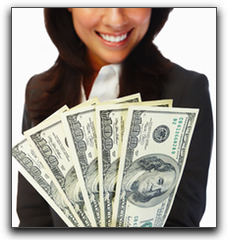 Earn extra cash in Sarasota
Earn extra cash in Sarasota, now is a great time with Christmas right around the corner. Welcome to my home based business blog. This site is for Sarasota  and Southwest Florida people who are looking for a way to supplement their income. I own my own Healthy Chocolate power squares business and help others start their own direct sales businesses.
With a part-time Keto Chocolate power squares business, you can earn extra money while working around your current schedule. If you sell Belgian power squares at your own internet store, your hours are even more flexible. Your power squares business can be as big or small as you want it to be. It all depends on you.
It doesn't take a lot of money to get started with your Sarasota home based business. Contact me today to learn how easy it is to supplement your income with power squares!
Lynette Henk
941-676-7300
HealthyChocolateFlorida.com
Earn extra cash in Sarasota with power squares
Join the MDC Team today!
I am Lynette Henk, and I am a Punta Gorda-based XO artisan chocolate member. I joined  Well Beyond (Xocai) in May 2010. I sell the industry-leading healthy chocolate power squares online and in Punta Gorda, Orlando, Tampa, and Sarasota. Our valued Naples customers recommend belgian power squares because KETO friendly power squares are lifechanging. There is nothing on the market like this!. Now you can see how you can Earn extra cash in Sarasota!
MyDailyChoice Team is also a fantastic healthy chocolate home-based business in the Naples area. Florida entrepreneurs can supplement their income by cashing in on a high-demand Florida healthy artisan dark chocolate market. To learn more about the MDC Team, visit us here.
Call me at 941-676-7300 to own your own Beyond healthy chocolate business in Punta Gorda, Orlando, Tampa, or Sarasota.