Be Your Own Boss!
Be your own boss. It is something most of us think about at one point or another during our lives. Working for someone else and making them rich gets old. If you are living paycheck to paycheck, what do you have to lose. You have a lot to gain. Considering how the last 17 or so months have been going, starting your own home based business is something many of us are seriously debating. In fact, it is becoming a priority for most of us. I was thankful to have a work from home option years ago when my kids were little. Now I appreciate the flexibility that I have. I love that I can earn extra money from home. Now with this affordable option, you can start changing your life today.
Costs Are Rising
Have you been to your local grocery or Hardware store lately? The cost of many groceries and even lumber are up quite a bit. Lumber prices are jumping significantly. More and more people are struggling week to week. With inflation rising, now is the time to start earning income on the side. Not only can you earn additional income to improve your life, you can share it with others to help them do the same. I am thrilled to share with you an affordable way to start your home business for just $99! You really can quickly start your dream to Be your own boss.
Be Your Own Boss with Beyond
Beyond is such a dynamic company. They offer some amazing health products including Well Beyond healthy chocolate, XeTRM happy sticks and nutritionals. These popular products really make a difference for my family. Beyond also partners with CoinZoom to get you an upgraded Crypto Wallet and Visa debit card. Once you join, you also have access to a VIP cryptocurrency club membership for tips and updates on the latest crypto news, suggestions and guidance. Even better, you also get discounted travel prices with a discount travel website and when you first join, you receive a $100 travel card towards travel! You know you want to travel. We are all chomping at the bit and ready to travel again!
Here are the benefits you will receive with the Infinite XeTRM pack! So affordable and gives you access to the Infinite success app that will help you quickly share and grow your business along with regular online meetings to quickly build and grow your team.
Here is what you receive with INFINITE – XeTRM
Xe TRM
$100 Travel Card (Initial Order Only)
The Club Membership
Coinzoom Gold Account
Infinite Success App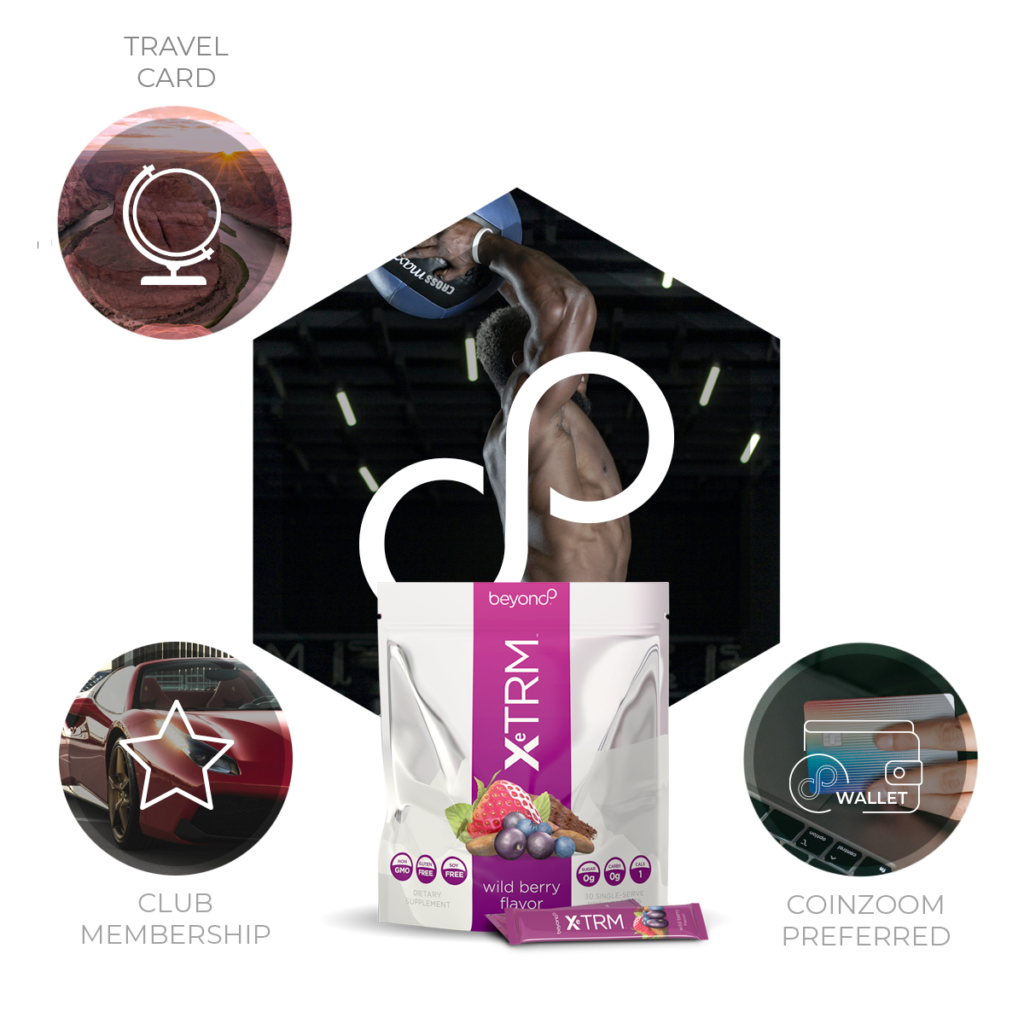 Now Is The Time!
My name is Lynette Henk of Three Sons Marketing LLC. The timing could not be better for you to join our 3SONS Well Beyond group. There has not been a more affordable way to join this business and get started earning higher commissions than I have seen in any other business. No matter if you are interested in the Crypto space or into health or both, Well Beyond has everything you need. Email me direct for the next online zoom meeting details. Tonight we have a great call at 7pm Mountain that includes our United States, Japan and India teams. You don't want to miss this so message me at [email protected] gmail.com.
My favorite and most affordable way to get started with Beyond is with the Inifinite XeTRM pack. $99 the first month and just $60 a month going forward. Such a value and great way to get started without spending a fortune. We get it. TImes have been tough. It is time to change that! Join us today and let us help you reach your financial and wellness goals. Now is the time to Be your own boss! Make it happen today.