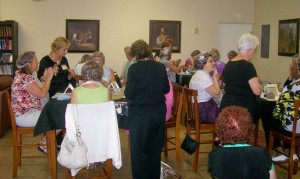 You may have heard the term "Thinking out of the box" in a business management college class, an article in Money or Entrepreneur magazine or on a business blog. Why is thinking out of the box so important and what do they mean by that anyway?
Let me give you a great example. Pies and Plates, a successful local business in Punta Gorda, Florida, is really thinking out of the box. Owner Cindee Murphy wanted to expand to a larger space and help her hometown of Punta Gorda expand the downtown area to make it more vibrant.  She knew her business would be a perfect fit and decided to go to Kickstarter to fund her project. Currently she has 116 backers on Kickstarter and 22 days to go. It is people like Cindee Murphy who come up with a creative solution like her expansion proposal. Check out her Kickstarter profile here.  These are the kind of entrepreneurs I want to support and the kind many of us want to be when we grow up.
Thinking out of the box is really another way to look at something that does not fall into the traditional way to do business.  Thinking out of the box could be as simple as finding a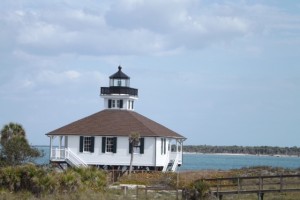 new way to attract new customers that others have not tried or deciding to finally take the plunge and start that new home based business.  The bottom line is that entrepreneurs with creative ideas and a drive to succeed tend to do well in business.  In my healthy chocolate business, I am always rethinking how I do things and trying out new options that will promote my business in a new and fresh way.  My recent ladies night out event with chocolate facials was a huge success and something that had not been done before.  Take the time to think of creative solutions for your business, you may be surprised by the result.
I am Lynette Henk, obsessed with the health and wealth benefits of XO cold pressed chocolate.  I can be reached at 941-216-5727, at [email protected] or at LiveForChocolate.com.
Lynette Henk is an experienced consultant, social media pro and mommy blogger. She gave up the corporate grind working at Fortune 500 GE Capital and Chicago based uBid Online Auction to enjoy the flexibility of working from home while raising her family. Originally from the Chicago area, she resides in sunny SW Florida. She is a social media maven well versed in the most popular social media sites including Pinterest, Linkedin, Facebook, Google+, Twitter and Myspace. Mother to three young men and an advocate for those suffering with special needs including autism. Health advocate sharing ways to improve health through nutrition and increased antioxidants. Lynette coaches individuals desiring to grow their network marketing business. She can be reached directly at 941-216-5727 or at LiveForChocolate.com.