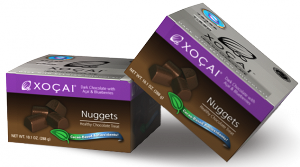 Florida Rep. Trey Radel has resigned today after his Coke arrest back in November, 2013. Many in Southwest Florida, including myself, were offended that he was continuing to serve given the expectations of a United States Representative elected in Southwest Florida. His initial comments back in November that he was an alcoholic gave no mention of his Cocaine use which angered many.
According to NBC Politics on NBC News, Radel was quoted as saying "While I have dealt with those issues on a personal level, it is my belief that professionally I cannot fully and effectively serve as a United States Representative to the place I love and call home, Southwest Florida," the congressman wrote in a letter to House Speaker John Boehner."
We wish the best for Mr. Radel in his ongoing recovery.
I am Lynette Henk, XO Healthy Chocolate Consultant. I share the health benefits of cold pressed dark healthy chocolate. Make sure you are eating Healthy Chocolate every day. I can be reached at 941-216-5727, at [email protected] or at LiveForChocolate.com.
Florida Rep. Radel to Resign After Coke Conviction: NBC News http://nbcpolitics.nbcnews.com/_news/2014/01/27/22466689-florida-rep-radel-to-resign-after-coke-conviction?lite