Putting a smile on a child's face is one of the most rewarding things you can do as an adult. Whether it is a birthday, special event or Christmas time, giving a great gift is a fantastic feeling. However, in today's modern society it can be quite difficult to find an original present that a child is going to be excited by. Many kids have all kinds of interactive and super technological toys and computerised games that keep them busy and, even if you have the money to buy something that big, it is difficult when you are not sure of what they already have. This is why a lot of people are turning to homemade gifts, crafting and personalised presents to ensure they give something completely different.
One of the most popular trends for presents for kids is with cold pressed healthy chocolate bars. These are cold pressed dark chocolate bars of healthy smooth Belgian chocolate in wrappers. Young children generally love eating chocolate and parents won't feel bad since they are giving their children or grandchildren healthy chocolate which is a high antioxidant superfood.  Many children ask for personalized stationery for school and personalized door notices as they like to have a sense of ownership and "being grown up". Giving them a customized gift and healthy chocolate is a great way of putting a smile on their face.
Kids also love chocolate and although it is not the healthiest thing for them to eat, it is a yummy part of a balanced diet.  They won't realize that the Beyond healthy chocolate is actually good for them.  Also, many children see being allowed sweets and treats as part of a reward system and so a healthy chocolate bar is the perfect solution. and a great way to congratulate them for their achievements. A lot of parents, grandparents and godparents are giving out Beyond healthy  chocolate bars to give children for starting a new school year or finishing the school year well. Similarly kids are also being given little token gifts as a "well done" for trying really hard at their exams, or even for having behaved themselves at school.  Little do they know that they are eating a high antioxidant treat!
For birthdays, Beyond healthy chocolate bars are a great little gift.   Healthy dark chocolate is also a great idea if one of your children's friends is having a birthday as, although you may not know the child very well, the Beyond healthy peanut butter cups are also a great choice along with the birthday gift. If your child is having a birthday party to celebrate, it is worth having a goody bag of healthy chocolate for every child in the party bags. It is a much more personal touch and a great little keepsake if you write each child's name on the birthday gift bags.
Christmas time is an especially hard time for buying children gifts as, as outlined before, it is difficult to know what they want and which are their favourite toys and why? Also, although there are Christmas trends, you do not want to buy something and it turns out to be the wrong kind of toy, or something they simply do not like. It can also be quite complicated when you have lots of friends' and families' children to buy for and you simply do not know where to begin. XOcai healthy chocolate is so easy and affordable for you, but also such a great little present for them, it can be a fantastic Christmas gift. These Well Beyond Chocolate Xobiotic chocolate bars are ideal Christmas presents. If designed with a cheery message written on from "Father Christmas", they make especially great stocking fillers which show that Santa has thought about them. This is bound to put a smile on their face!
With more and more kids wanting technology and huge presents, it is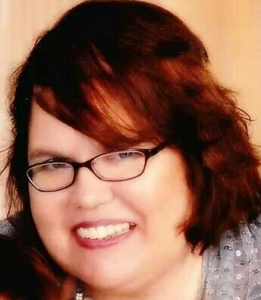 difficult to find fun, affordable and exciting presents that will not break the bank but will still keep kids happy. As there are so many different opportunities to give them gifts, including Beyond Nuggets or Power Squares as mini chocolate bars may just be the answer.
I am Lynette Henk, Well Beyond Chocolate member.  Order direct at ColdPressedChocolate.com or call me at 941-216-5727.  Ask me about how you can start earning free product.