Walgreen's dirty little secret is now out in the open.  You may have been a pharmacy customer of Walgreen's your entire lifetime, this does not prevent you from this problem.  If your physician has prescribed you pain pills for any injury, surgery, cancer, chronic pain or chronic illness, expect to be impacted.  Walgreen's is now judge and jury overseeing your doctor or specialist and determining if and when you are able to receive pain medication at all.
At issue is the cost to individuals suffering with a valid need.  These Walgreen's customers are often treated rudely and told we cannot fill your prescription which results in embarassing them in front of many customers in line.   When the pharmacist is asked what the problem is by the patient, the patient is simply told "We WILL NOT fill your prescription."  making it even more suspicious.  If Walgreen's is your pharmacy of choice, allow up to 5 days in advance to get any pain medication or any other drug that may be considered "addictive".    Be aware that they may simply deny your prescription as well. 
One extreme to the other seems to be the issue with Walgreens.  I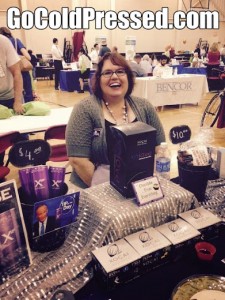 believe careful oversight is expected but a pharmacy needs to balance this with the needs of their customers.  Once a prescription is verified, the doctor has verified that it is valid and  warranted and the patient is taking the medication as directed, it should be filled. If nothing else, patients need to understand that they are being evaluated at their local hometown Walgreen's pharmacy.  You have a right to know.
I am Lynette Henk, Well Beyond Chocolate Worldwide brand partner.  I share the health benefits of antioxidants in cold pressed dark chocolate.  I learned about Beyond healthy chocolate after a family member was dealing with chronic debilitating pain after an injury.  We found that changing diet and increasing antioxidants helps.  Visit GoColdPressed.com for more details or call me at 941-216-5727.  I would be happy to help.