It has been exactly one week since I started the healthy chocolate diet challenge.  Every day I have replaced two of my meals with a high antioxidant 21 gram healthy chocolate protein shake.  For my other meal I have had a 600 calorie healthy lunch or dinner, up to two snacks and healthy chocolate.  One of my snacks has been the Xe Healthy Energy drink which I drink after my walk or work out at the gym.  This is the drink that Bill O'Reilly raved about on his O'Reilly Factor show when he mentioned it as his "tip of the day".
This diet is not rocket science.  What I like about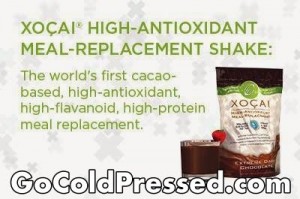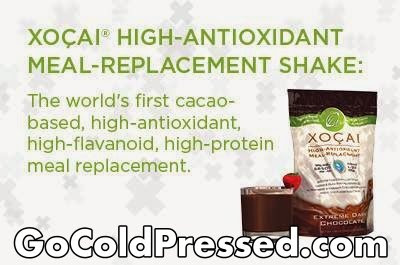 it is that I feel good while dieting.  As a chronic dieter in the past with Weight Watchers, Dr. Atkins and so many other diets I can't count, I always felt ill and weak.  The chocolate diet has given me energy.  I believe it may be the high amount of antioxidants in the shakes but I am not a doctor.  Just one of the protein shakes has over 56,000 ORACfn so two a day is well over 100,000.  No wonder I have energy!
The good news is I had my one week weigh in today and I lost 6 pounds so far!  I am happy.  My goal is to lose 65 pounds and I am almost reached 10% of my goal in one week.  I can do this and so can you.
Here is what you do:
1) Order your healthy chocolate supplies
I recommend the Ripped & Rich Associate pack.
This gives you 4 bags of shake, 24 of the Xe energy drink, and 2 small 25 count boxes of Beyond nuggets.  That is everything you need for one month on this diet.  I recommend that you commit to a 12 week diet plan just like the original diet featured on the cover of the Bariatrician, the American Journal of Bariatric Medicine.  In the study diet, the average participant lost 31 pounds and over 5 inches around the waist.
2) Sign up for home delivery with two of the Ripped & Rich packs so you will continue to have enough energy drinks, chocolate nuggets and shake. You can also choose 4 of the shake if you prefer.  Each shake package makes 14 meal replacements for breakfast, lunch or dinner.
3) Be sure to email me for a list of recipes at [email protected]  You will want to try out the different yummy chocolate shakes.  I highly recommend the creamy banana peanut butter!
4)  Commit to healthy dieting.  Fill out your weekly tracking sheet and participate in the Monday weight loss calls
We CAN do this!  Join us!
Getting ready to go work out, I have been walking the dog and that has been my exercise.  Whatever works is fine, just make sure you do some form of exercise, even if just 20 minutes a day.  Another important tidbit is to drink water. I am drinking some right now.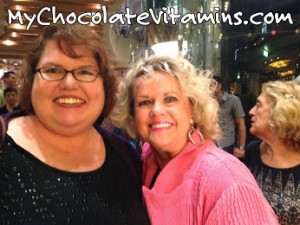 The weight loss calls are worth your time.  They keep you motivated and offer suggestions that will help you stay focused on your weight loss goal of releasing the extra weight.
You can order your meal replacement shake weight loss grocery items at ChocolateDreamDiet.com, email me at [email protected]  or call me at 941-216-5727.