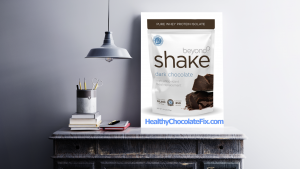 It seems so many friends and family seem to be in and out of the hospital due to heart disease. In fact, heart disease is one of the leading causes of death according to the CDC. "Heart Disease in the United States: About 610,000 people die of heart disease in the United States every year–that's 1 in every 4 deaths." So what exactly can we do to keep our heart healthy? Is there a special heart healthy diet you need to be on? Not so fast.
Even Humana, one of the largest insurers in the country, believes that chocolate can protect you from heart attack and stroke. In fact, Humana had this to say about dark chocolate,
 "It sounds almost too wonderful to be true. Recent studies have found that eating chocolate, in moderation of course, is actually good for your health. It may even help protect you from heart attack and stroke. It's a chocolate lover's dream come true!"
So there you have it, it's a chocolate lovers dream come true!"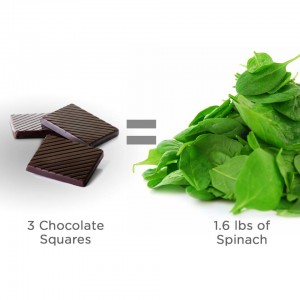 Now before you run to the candy aisle at your local grocery store or big box store, be sure that the chocolate you eat is actually healthy. A healthy chocolate should tell you how many antioxidants and cocoa flavonoids are in each piece of the chocolate you eat. They should be tested from a third party lab so you can verify the information is accurate. Make sure your chocolate has no waxes, fillers and processed sugars. Make sure it is not heated or conched like traditional chocolate. Just because you buy it at the health food store does not make it healthy. Choose the belgian chocolate that tastes delicious and is super healthy. The only chocolate I am aware of that is Healthy, is one made by Well Beyond, a company out of Utah. They actually have the rights to the words "Healthy Chocolate". They have the real deal! This company even offers a healthy chocolate protein shake that made the cover of the American Journal of Bariatrics, the Bariatrician due to the healthy diet plan and success. The average participant in the healthy chocolate weight loss study lost an average of 31.3 pounds in just 12 weeks and a loss of over 5.8 inches in waist circumference.
One piece of Beyond Healthy Chocolate is equal in antioxidant content to over 1 pound of RAW SPINACH! At just 35 calories a piece and 1 gram of sugar, this is the chocolate you can eat without guilt. Medicinal chocolate is best eaten on a regular schedule spaced out during the day. Be sure to start and end your day with Beyond Healthy Chocolate.
Order your HEALTHY CHOCOLATE today! Now available shipped direct to your door! Any questions? Contact us directly at (941) 676-7300 or visit HEALTHYCHOCOLATEFIX.COM.
Can something as good as chocolate really be good for your heart?, Humana, https://www.humana.com/learning-center/health-and-wellbeing/healthy-living/chocolate-and-heart-health
CDC, Heart Disease Facts and Statistics, https://www.cdc.gov/heartdisease/facts.htm