In the middle of the night on our first night of our Spring Break 2015  7 day Carnival Glory Eastern Carribbean cruise voyage, we started hearing announcements piped in on the loudspeaker to our balcony cabin.  It was during the wee hours of Sunday March 8th, 2015 when these messages would begin calling for certain people to dial 7777.   I was not completely awake so I don't recall all the names but I believe they asked for two separate names on two different messages and then the last one was asking for parties from a cabin number.   We would later find out from the captain of the ship that a young man went overboard on the way to our stop at Half Moon Cay, the private island for Carnival Cruise Lines in the Bahamas very early in the morning on Sunday, March 8th.
We received notification from the captain that they had verified a man did go overboard via a balcony cabin on deck 6.  We would later find out once we were off the ship on March 14th, 2015  that his name was Cameron Smook, a senior at Virginia Tech with a  mining and minerals engineering major.  The Carnival Glory returned approximately 200 nautical miles to the area where they determined the man went overboard.  Our ship then began circling in a search and rescue mission pattern for many hours.   Eventually the Coast Guard would release us to return to our itinerary.  We would miss the first stop at Half Moon Cay and have a two hour delay arrival time to St. Thomas on Tuesday.
Over the years I have been on many cruises, but this is the first cruise I can remember being on that I could not wait to get off the ship.  The captain tried to keep us notified of the situation but we would not learn the whole story until we returned to the port in Miami on March 14th, 2015.  We understand that Cameron's parents were not with him on the cruise and that Carnival had to notify them that he went overboard.  As a mom of three boys I can only imagine the horror of hearing what happened.  In the back of my mind I believed his going overboard must have been accidental because the storm we were going through was quite substantial.  It was stronger than what I would normally expect traveling in October during hurricane season.  We do know that the FBI did board the ship as there was an onboard message from our captain.
Sen. Richard Blumenthal (D-Conn.) said in a statement, "Today, as our thoughts and prayers with the family and friends of Cameron Smook, the stark tragic fact is that readily available life-saving technology could have spared him."  I was shocked to find out that the Glory ship I had entrusted with my family's care and safety did not have the capability to know as it happens that someone went overboard.  This explains why we had to travel back so far to start searching for Cameron.
On a selfish note, we booked our cruise to visit Half Moon Cay so we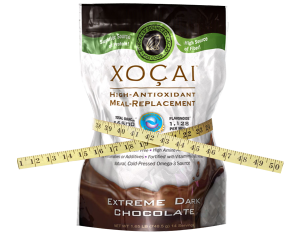 were very disappointed that we were unable to go there.  It also was quite a boring day on Sunday as the entire ship was pretty much just sitting around with nothing to do.  There were no activities planned and much later in the afternoon  the cruise line scrambled to attempt to find something for everyone to do.  We did not make it to a port until Tuesday in St. Thomas.  It seemed we did not have enough food either as one day we would have salmon offered, another day salmon cakes and two days in a row we would have very similar main dishes offered from one day to the next and certainly not what you would expect on a normal Carnival Cruise.  I always have a Beyond high antioxidant protein shake for breakfast and bring it with me on the cruise.  I like to make my shakes with a banana and some peanut butter.  Normally that is not an issue on any cruise however on this cruse it became difficult to find a banana or even peanut butter during the last two days of the cruise and I ended up searching the ship so I could have my breakfast.  Obviously they planned for us to eat at Half Moon Key in port and perhaps they were supposed to bring more food on the ship at that time.
Either way, it is going to be a long time before I spend that much money on a cruise for my family while there are ongoing safety concerns.  At this point we are just thankful to be off the ship safely and home.  Our prayers are with the family of Cameron Smook and his girlfriend.
I am Lynette Henk, Beyond healthy chocolate co. Consultant who just happened to be on the Carnival Glory during the man overboard incident on the morning hours of March 8th, 2015.  I can be reached at 941-216-5727, at [email protected] or at LiveForChocolate.com.
Senator:  Va. Tech student who fell from cruise ship didn't have to die– The Washington Post Article, http://www.washingtonpost.com/news/grade-point/wp/2015/03/12/senator-va-tech-student-who-fell-from-cruise-ship-didnt-have-to-die/