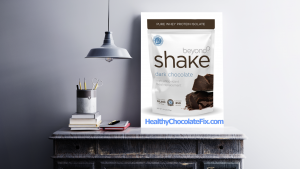 For those of you who have been following my blog, you know I just started the 8 week RIPPED & RICH get fit challenge.  My goal is to lose 75 pounds in 2014 however my 8 week goal is to lose 20 pounds.  I am using the Beyond Chocolate Protein meal replacement shake that is part of the RIPPED & RICH pack.  This is the polyphenol cacao based shake that was featured on the cover of the American Journal of Bariatric Medicine.  The average participant in the polyphenol cacao diet lost over 30 pounds in just 3 months.
In order to lose serious weight, you need to commit to replacing two meals a day with this protein shake, have a 600 calorie dinner, enjoy healthy chocolate for snacks and cravings as well as a daily snack if needed.  You also need to drink lots of water and commit to limited exercise.  That is what I am doing, and today is the end of day 2.  There are many yummy shake recipes you can make.  It is great that the shake and the solid chocolates are gluten free.  I usually have the peanut butter banana shake but I am trying out different recipes for lunch.  Today I will be sharing with you the Chocolate Mocha Shake recipe that has 200 calories.
Chocolate Mocha Shake
1 Cup Cold Coffee (Black)
2 Scoops Beyond Chocolate Shake Mix (1/2 cup)
1 Cup Chopped Ice
2 Fresh Mint Leaves
Blend in blender, mix well for 1 minute.  Pour into glass and enjoy!
Join me and lets get fit and healthy together. GoColdPressed.com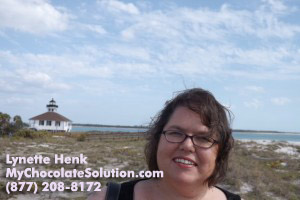 I am Lynette Henk, RIPPED & RICH member.  I can be reached at 941-216-5727 or at GetRippedandRichNow.com.