I grew up with my mom and brother in the suburbs of Chicago.  I was the oldest and my brother was three years younger.  We did not have the easiest childhood so my brother and I grew up watching out for each other.  As the oldest, I always tried to take care of my brother the best I could.  As I married and moved away from home, I did not get to spend as much time with my brother.  Eventually my brother got married as well and all of us had kids.  Boys to be exact.  Between us there were five boys, so we had plenty of fun getting the cousins together to play.
I never worried much about health, what foods to eat or things like that.  I was young and felt invinsible.  Fast forward to when my brother was 42 and thinks changed drastically.  He passed away.  It was unexpected and it was very sad.  I started realizing how important it was to take care of myself and my family.  I realized my brother did not really take care of himself all that well.  He was not heavy but he did not eat the best.  Like most of us, he enjoyed processed foods and was not a fan of high antioxidant superfoods.  I started learning it was not just about weight but actually about what kind of food we are putting in our body that helps to improve our health.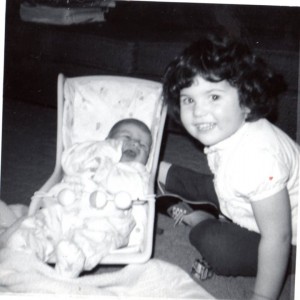 I learned that cold pressed dark chocolate is actually quite good for you.  Cold pressed chocolate is not heated and cooked like candy chocolate is.  By not heating it, dark chocolate can keep the high antioxidant value in the raw cacao which it is made from.  I found out that there is a company with a patented process to make this cold pressed chocolate.  The company is called Beyond healthy chocolate.
I quickly learned that eating a high antioxidant diet is really good for your health.  Eating lots of antioxidants can help you reduce inflammation.  Inflammation may lead to a host of disease, from cancer, rheumatoid arthritis and heart disease.  So finding out that eating antioxidant rich foods like Beyond healthy chocolate three times a day can be good for your health has been amazing.
A recent article in the Chicago Tribune on June 17th, 2015 even says you can lower the risk of heart disease by eating more chocolate.  Now that is truly exciting!  The article "Good news for chocolate lovers:  The more you eat, the lower your risk of heart disease, study suggests" by Ariana Eunjung Cha of the Washington Post had some interesting things to say about the risk of death from heart attack.  "But a surprising number of studies have found that dark chocolate can reduce the risk of death from a heart attack, decrease blood pressure and help those with chronic fatigue syndrome."
If you truly care about your significant other, hurry and order them some healthy chocolate.  Unlike candy chocolate, this has no waxes, fillers or processed sugars.  It is sweetened with the acai berry and blueberry, is diabetic friendly and gluten free.  One individually wrapped Beyond power square is just 33 calories each.  Even better, those who are watching their weight may find that eating a piece of healthy dark chocolate like the Xobiotic chocolate, nugget or power square 20 to 30 minutes before a meal may also curb cravings helping you lose weight.
[shock_spots id="7556″]
After the untimely death of my brother, I felt like I needed to share healthy chocolate with the world.  Knowing that making simple changes like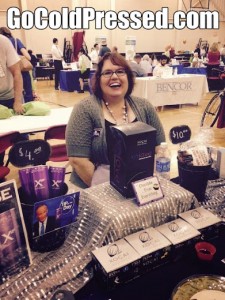 increasing antioxidants can make a difference I just had to share.  I can't think of an easier way to eat antioxidants than in cold pressed dark chocolate.  This chocolate is not like candy chocolate.  Every piece of our chocolates show the antioxidant value so you know exactly what youa are getting.  You will see the ORACfn score which is off the charts.  Eating just three little pieces of Beyond healthy chocolate a day can give you the antioxidants many don't even get in a week.  So if you are looking to make some easy changes to improve your health, consider antioxidant rich dark cold pressed chocolate.  If you want a business where you can get paid to help others improve their health, consider a healthy chocolate business of your own.  It is a great opportunity for stay at home mom, dad, grandparents and those looking to retire or tired of the corporate world.  It is so easy and affordable to get started.  Most people start with the wealth pack which runs $500 and includes 13 of our most popular Beyond healthy chocolate products.  It is a great way to try the anti-aging skin care, shampoo and conditioner, the Xe Beyond energy drinks, Beyond chocolates, protein shake, chocolate anti-aging capsules and the Activ drink.
Start with one box, or try a variety.  It is up to you.  Your health matters.  Don't wait.  Start today.
We are Three Sons Marketing LLC in Southwest Florida.  We can be reached at 941-216-5727, email us at [email protected] or visit our website direct at HealthyChocolate.Website.  Any questions on what is best for your health needs?  Give us a call, we are here to help.
Good news for chocolate lovers: The more you eat, the lower your risk of heart disease, study suggests by Ariana Eunjung Cha, Washington Post; http://www.chicagotribune.com/lifestyles/health/ct-chocolate-heart-disease-study-20150616-story.html