[vop id="3″ video="" ]
Paper towels check.  Toilet paper check.  Bathroom and kitchen cleaning supplies check.  Towels, sheets, bedding check.  Dental floss and all the necessary toiletries check.  Xe energy drinks and Beyond probiotic chocolate check.  We have been slowly preparing for this day for over a month.  Today one of our sons moves back into the dorm at Florida Gulf Coast University to start his senior year of college.  He is on track to graduate with his software engineering degree at the end of this school year.  I am a proud mom.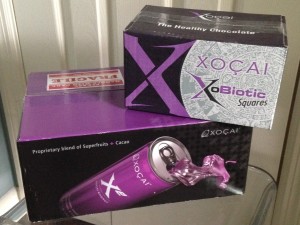 Thankfully the list of things we needed to purchase is much shorter this year.  I remember when he graduated from high school and we had received a list from the school of what he needed for his freshman dorm.  It was a long list.  I remember orientation and feeling sad and excited at the same time regarding the prospect of our son starting at the University and leaving home.  Fast forward three years and the transformation of our son has been dramatic.  He left as a young high school graduate and returned this past summer as a man.  He has plans, goals and is well on his way to achieving them.
You may be reading this because your child or grandchild is going off to college for the first time.  You may be at the frazzled state where you are trying to get everything on the school dorm list and somehow get it all packed in your SUV, Van or maybe even a u-haul trailer rental.  Trust that everything your child learned growing up with you as the parent will stick.  They are not likely to forget everything you taught them.  As parents and grandparents, we do have valid concerns.  For many of these college students, this may be their first time living away from home.  Freedom can be enticing.  Hopefully they will like their roommates and they will be supportive of each other.  Many will build relationships with those roommates that will last a lifetime.  Many of our children will meet the love of their life while attending college.
I am going to admit it, freshman year I was probably a little too overprotective.  By his sophomore year, my husband and I had calmed down a bit.  We tried to give him the space we thought he needed while wanting him to know we were there if he needed anything.  Now that it is his senior year, things are so different.  I realize that he will graduate at the end of his senior year and likely start a new job possibly in another state. The focus has changed.  I guess it is a growing process for the parents as much as the child.
This weekend as we packed for his return to the FGCU dorm, it dawned on me that this is probably the last summer he will ever live at home.  Our kids are growing up that is for sure.  Honestly I think it is a good thing.  It is the natural progression I guess you could say.  It sounds great to say they are growing up and they don't need us but honestly they still look to us for support, financially and as a parent.  Our role has changed but our opinions for the most part are still valued.  Yes, we need to realize they need to make their own decisions but we are there to support.  As a mom, he will always be my son and I always want what is best for him.  I help out with the little things and I make sure he has some healthy nutritious options.  Instead of risking that he is going to drink an unhealthy energy drink when he pulls an all-nighter studying for that big exam, I make sure to send him Xe healthy energy drinks.  In his care packages I am sure to include healthy high antioxidant chocolates, animal crackers (his request), gummy multi-vitamins and an emergency pack of bandaids, advil, allergy medication and whatever else he might need.
Freshman year lots of kids in his dorm were getting sick.  So many kids in such close proximity just increases that risk.  I don't worry.  I just make sure he has the resources to keep his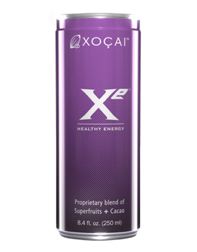 immune system strong.  Thankfully he has done quite well in staying healthy these past years.  I send him high antioxidant treats and he enjoys eating them.  That has worked out well.  Even Bill O'Reilly of the O'Reilly Factor mentioned the Beyond Xe Energy drink as a healthy alternative energy drink.  Each one has over 40,000 ORACfn (amount of antioxidants) per serving.  For all the parents, grandparents and students out there, here is my contribution.
Get a Free 3 Pack of the Xe Energy drinks to try out.
All I ask is that you help cover the shipping.  Assuming you like them, you can set your child up to receive a case of the energy drinks monthly.  Most parents do 1 case of the energy drinks and 1/2 box of the healthy chocolates each month.  When you set this up monthly, you also qualify for FREE PRODUCT every third month for the first year.  Your choice, but might as well try them out.  I would like to say our kids are going to be eating 8-10 servings of fruits and veggies every day to keep their immune systems strong but we both know that is not likely.  So this is a great alternative.  College is expensive, might as well keep our kids healthy so they can do the best they can.
My advice to parents of college students.  Take a deep breath.  When you start getting stressed.  Take a deep breath and then another and then another.  Realize you have raised your son or daughter right and they are going to remember what they were taught.  I love this bible verse in Proverbs 22:6, " Train up a child in the way he should go, And when he is old he will not depart from it."   With some luck, things will work out just fine.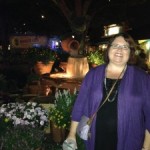 I am Lynette Henk, an experienced consultant, social media pro and mommy blogger who gave up the corporate grind working at GE Capital and Chicago based uBid Online Auction to enjoy flexibility working from home. Network marketing offered me an amazing opportunity that allowed me to stay home and raise my family. Originally from Chicago, I now live in Southwest Florida. As a mother to three young men and an advocate for individuals with special needs. I share ways to improve health through nutrition as an executive with Beyond, The Healthy Chocolate Company. I coach individuals who desire to build a successful career either full-time or part-time with Beyond. I was beyond tired of working my corporate job and wanted to experience the leverage and residual income available in network marketing. Contact me if you would like to talk.  I can be reached at 941-216-5727, email me at [email protected] or visit our preferred customer website at GoColdPressed.com .
 [shock_spots id="7614″]