Saying that our family was touched by autism seems like an understatement.
It feels more like we were plunged headfirst into the autism spectrum without much understanding of what was about to happen.  It started out that our son was a little slow in reaching his milestones.  Our first-born son would have heart surgery when he was 2 years old at Lutheran General, a Chicago area hospital.  He would develop unusual symptoms following the surgery including subcutaneous emphysema where it felt like his whole body was filled with rice crispies cereal under his skin.  It was so severe that he did not even resemble the same child for nearly a month.  After this experience his issues seemed to magnify.
He would have episodes where he would scream in the middle of the night and my husband and I tried our best to console him but his outbursts were violent.  As he grew, it became very apparent that something was not quite right.  I was always told that everything was fine, that I was just worried because I was a first time mom.  Looking back I should have been more of an advocate for our son but at that time I completely believed in the doctors and medical staff that treated my son.  Over the years I have learned to do my research but at this time there was no google to search medical terms.  It is amazing how much things change between having your first and second child.
Over the years his diagnosis would change.  In the beginning of middle school he was diagnosed with Attention Deficit Disorder (ADD), the next year it would be Aspergers.  Eventually it was determined Autism was the correct term.  My son is 23 now and when he was younger you were not hearing about autism.  Nobody was mentioning autism.  As far as what was wrong, it was just "developmentally delayed".  I was so tired of hearing the words developmentally delayed.  It seemed like they just did not know what was wrong and they had to call it something. He always had an Individualized Education Plan (IEP) in school.  It was clear he was delayed and required help, they just were not calling autism what it was at that point at least not in the suburbs of Chicago back in the early 1990's.  I am thankful that young families today are getting more accurate information early on.  This is because the appropriate therapies can make a world of difference and they can have a much better outcome.  My son received limited therapy because it was not recommended at that time.  Having another son with health issues after my oldest, I quickly learned the benefits of speech, occupational and physical therapy at a young age.  I also had no clue that changing diet could possibly be so life changing.
When our family really started experiencing major issues was when our son became a teenager.  He was not a small boy, so it became difficult to restrain him if he started being combative.  Furniture has flown through our home on many occasions.  I can't even begin to tell you how many phones, remotes, toys have been thrown and broken in pieces across the house.  I even recall a vacation where our son threw something at a glass covered picture and it shattered in pieces.  Those were the days.  Once our son completed high school he was becoming more frustrated with change.  If something was not able to work out the way he anticipated, we were going to have a problem.  One fateful day, I was out in the driveway checking on our son who seemed quite upset.  Somehow I was pushed in our awkward layout of a driveway with a swale.  I ended up flying, breaking my right shoulder and my left arm.  All I remember was not being able to get up.  It was not a fun time.  Since he was 18, I was sure when I arrived at the Emergency Room and had to tell the physician what happened that he would be arrested and then we would have to figure out how to get him out of jail.  Apparently I was not going to have to worry about that.  They were very concerned if I felt safe in my home until I told them it was my autistic adult son who had pushed me.  As soon as they realized it was not my husband, but my son that was it.  The police were never called and I was honestly shocked.  When following up with the orthopedic doctor and my primary care doctor, I made a point to be honest about what had happened.  It just did not matter.  I guess they knew what could they do.  I guess in hindsight we were lucky.
We knew we had a big problem.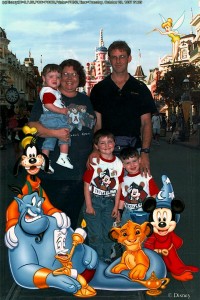 Our son was taken to his specialist who treats him and they changed his medications to calm him down temporarily.  We started looking for options for our son as we did not feel he could safely live at home and we had other children to protect as well.  Unfortunately in our area of Florida, we do not have the resources that are needed for developmentally disabled adults and we were grasping at straws trying to figure out what to do as an old folks home seemed like an insane option and that was pretty much our only option.  Knowing this was not a valid option, we changed his diet.  We cut out processed foods and started feeding him over 56,000 ORAC a day.  ORAC is the amount of antioxidants in a product.  We incorporated a high antioxidant wellness shake that was gluten-free and made with a high amount of antioxidants, flavonoids and polyphenols from cold pressed dark chocolate.  Within a few months, we were seeing improvements.  The longer he was on the shake the better his mood.  Not only were the mood swings becoming less frequent, he was able to employ techniques to calm down that had not worked in the past.  We were impressed.
Our son is now 23 and his mood is greatly improved.  He does not skip his high antioxidant breakfast shake.  He also incorporates healthy chocolate during the day and for a treat he loves the Beyond peanut butter cups.  I am sharing our story because these are issues more and more families affected by autism are dealing with.  For us having our sons mood improved and outbursts significantly improved was a quality of life issue.  Had this not helped, he would not have lived at home.  That would have been sad for our entire family.  His brothers have had to learn to cope with a challenged brother but I believe they will be more understanding and more successful in life for understanding the special needs of others.
If you have been touched by ADD, ADHD, Aspergers or Autism we would love to hear from you.  Are you experiencing mood swing issues as well?  If so, how are you finding a way to deal with the struggles?  We would love to hear from you.
We are Lynette & Wayne Henk, here in Southwest Florida and originally from Illinois.  We are now chocolate missionaries sharing the health benefits of Beyond healthy chocolate company chocolates.  Well-Beyond uses a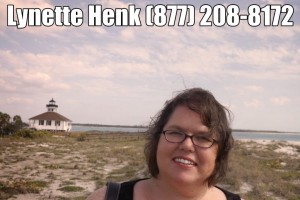 process that does not heat or cook the chocolate like candy you find in the grocery store.  This chocolate is diabetic friendly and gluten-free.  This is sweetened with acai and blueberry and does not have waxes, fillers or processed sugars.  We are THE HEALTHY CHOCOLATE. Order healthy chocolates or the Beyond protein shake.  We recommend them both.
We are available if you would like to talk about the prelaunch business opportunity with Well-Beyond. Official launch of Well-Beyond is in Vegas January 2018. If you are ready to get involved in a business that we expect to take off, hurry and join us now. The products are fantastic, the opportunity is awesome.  We can be reached at 941-216-5727, you can email us at [email protected] or visit us directly at MyChocolateVitamins.com.