Did you raise your hand?
Of course you did.  You know exactly what I mean.  Either you, someone you love or someone in your family has been dealing with health issues for years and you want answers, you are concerned about health issues you or loved ones are experiencing or perhaps you are dealing with new symptoms and just want to know what is going on.  Maybe you are looking for answers or maybe you just want to be informed.  Either way the game has changed with google.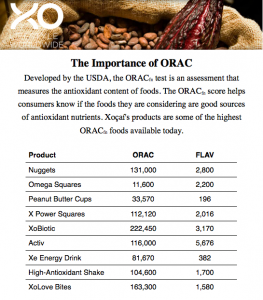 I admit it.  I have been googling or researching health issues for years.  Before I could google on the internet, most of my research back in the 1990's were studies I ordered from the library. At the time I had a son who had almost died at birth and was on ECMO, (  Extracorporeal membrane oxygenation) which is similar to a heart lung bypass machine.  At the time we were told our son had a 5% chance of living.  We had never even heard of ECMO prior to his being airlifted to a center who could put our son on ECMO.  Most regional hospitals don't have ECMO.  According to Lane Medical Library, Stanford  Edu" The ECMO machine is very similar to a heart-lung bypass machine used for open-heart surgery. When your child is placed on ECMO, his/her blood receives oxygen from an artificial lung in the ECMO circuit (or system). The artificial lung in the ECMO circuit will provide your child's blood with the oxygen needed to live until his/her lungs and/or heart are able to work on their own."
Once my baby was out of the NICU and able to come home, I wanted to research some of the issues that he had developed.  Pediatricians in our area were not familiar with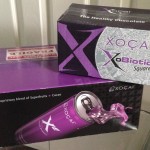 ECMO and there were not many studies available.  We did not have access to the internet like we do today and could not google for information.  I was able to locate information mostly from the library and that was literally the extent of my research.  As times have changed, thank you google, we can now search terms and find out information we could have only hoped to find just twenty years ago.  This causes both good and bad I suppose as you could scare yourself by symptoms and assume you had a horrid disease although I believe if you have been misdiagnosed or not diagnosed at all, research could be very beneficial.  In our case, it would have been very helpful to research information on side effects of ECMO as there is limited information and anything could be of value.
Today when you experience a health issue, you can google and get an idea on what may be going on assuming you are looking at an honest source.  In addition to learning about health conditions, I also research alternative ways to treat disease including fibromyalgia and chronic fatigue.  A little over five years ago we learned about a product called Healthy Chocolate made from raw cacao and not heated like candy.  I researched it of course and learned there were many studies showing the value of high antioxidant and flavonoid rich dark chocolate.  Once I verified the benefits, we started a trial of healthy chocolate.  We never stopped.  It was literally the best decision I made for our family.  Today two out of three of our children are currently at the University.  One is in his senior year of college and the other is starting his first year at college.  My kids don't leave for college without Xe healthy energy drinks made with raw cacao and cold pressed healthy chocolate.
[shock_spots id="7614″]
Do your research and find out about this high antioxidant superfood that you should be feeding your family.  The cost of taking care of someone in your family once they are ill is very expensive.  Consider preventative maintenance and start feeding them healthy chocolate.  You won't regret it.  It was the best decision I ever made for my family.
Start your research here:   Healthy Chocolate Interviews 
We are Wayne & Lynette, parents of three young men.  Our family has faced health issues and that is why we eventually tried "Healthy Chocolate".  Boy were we shocked with the results.  Try it yourself and you will see why!  Visit our website at MyChocolateVitamins.com, call us at 941-216-5727 or email us at [email protected]
Lane Medical Library, Stanford "Introduction to ECMO for Parents";https://lane.stanford.edu/portals/cvicu/HCP_CV_Tab_1/ecmo_for_parents.pdf