[vop id="5″ video="" ]
I read an interesting article today about flavonoids and the fact that they are a natural blood thinner.  I was researching natural blood thinners in reference to a question I was asked about MTHFR gene defects.  Those with MTHFR defects have a problem processing folate.  Depending on which combination of MTHFR gene defects, either A1298C or C677T, your physician may decide to put you on a blood thinner.  The question I received was is Coumadin the only option available.  The person was concerned because of the side effects of taking Coumadin.  I am certainly not a physician but I can google like the best of them and came across this article from the Cleveland Clinic about dark chocolate flavonoids being a natural blood thinner.  "Many studies suggest that the flavonoids in dark chocolate decrease the free radical damage of LDL cholesterol," Dr. Morledge says. In addition, the flavonoids have a similar effect to aspirin. Flavonoids are a natural blood thinner and affect platelets which can cause clots that lead to heart attacks. We don't know yet whether dark chocolate can actually prevent a heart attack, but some recent studies suggest that this might be the case."
At RXlist I was able to locate the possible side effects of taking Coumadin (warfarin).
"SIDE EFFECTS: Nausea, loss of appetite, or stomach/abdominal pain may occur. If any of these effects persist or worsen, tell your doctor or pharmacist promptly. This medication can cause serious bleeding if it affects your blood clotting proteins too much (shown by unusually high INR lab results)."
After reading the risk factors I could see there would be a value to a natural blood thinner.  Why not eat chocolate instead I reasoned, chocolate tastes better anyway.  The Cleveland Clinic article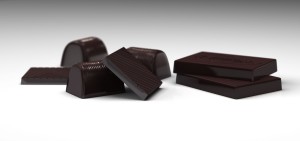 goes on to say more about the benefits of dark chocolate, mentioning cardiovascular benefits such as improving blood flow and protecting arteries, preventing blockage of the arteries and raising level of good cholesterol.  It even says it improves mood.  The article does go on to share that although dark chocolate is beneficial, you must be careful about how many calories you eat.  That really was the only shortfall of the article.  They did not mention that eating a cold pressed healthy chocolate would actually be much lower in calories and higher in flavonoids.
In the video above, Dr. Gordon Pedersen shares just how different a healthy chocolate power square can be.  If you are not familiar with Dr. Pedersen, he graduated with a Ph. D. from the Toxicology Program at Utah State University. He has a Master's Degree in Cardiac Rehabilitation and Wellness. He has served as the director of the Institute of Alternative Medicine and was nominated to chair the United States Pharmacopoeia Review Board Natural Products Committee. Dr. Gordon Pedersen is an international bestselling author and is the host of the radio show, "Common Sense Medicine." Dr. Gordon Pedersen is also the author of "A Fighting Chance."  He also published a cure for malaria.  I would say he is qualified to speak on the matter.
Power squares are a cold pressed high antioxidant healthy chocolate made by a company Beyond out of Reno, Nevada.  Their chocolates including the power squares are not heated at high temperatures like candy that you find in the stores and even in high-end confectionary shops.  The chocolates are sweetened with acai and blueberry.  They also don't contain waxes, fillers or processed sugars like candy.  Even better these chocolates are diabetic friendly, gluten-free and diet friendly.
Honestly one of the best things about the power square in my book is that each individually wrapped piece is just 33 calories.  Even if you eat 3 a day, that is still just 100 calories!  Just think you can have one little mini snack 100 wasted calorie snack pack or three dark decadent healthy chocolates.  Not only does the chocolate taste better, it is actually more filling and off the charts in antioxidants.
As Dr. Pedersen shares in his video above, eating just 3 power squares a day is over 49,000 total ORACfn.  The flavonoid content in the same 3 pieces is 1,740.  To give you a clearer picture, according to Dr. Pedersen eating 3 pieces of Beyond power squares is equal to 10 times worth of 6-8 servings of fruits and vegetables in one day.  The government wants us eating 6-8 servings of fruit and vegetables a day.  Most of us don't even get that.  And unfortunately that 6-8 servings of fruit and vegetables is equal to 5,000 ORAC.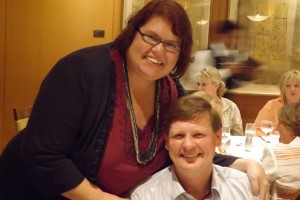 As Dr. Pedersen so eloquently explained, this is a no brainer.  Sign me up and get me that chocolate now.  We are busy.  We don't always have time to stop and get our 6-8 servings of fruits and vegetables a day even if we have good intentions.  Eating individually wrapped chocolate is easy.  You can put it in your briefcase, your purse, your lunch bag or in your child's school lunch.  I for one always have them in my purse.  When I am going out to eat or am craving something I should avoid, I simply enjoy a power square and water.  Within 30 minutes I am eating my lunch or dinner and I eat substantially less.  Now for me, losing weight has been a big plus and I love the fact that I can eat chocolate and lose weight. Not everyone needs to lose weight, so if you don't want to lose weight, you will eat your chocolate whenever you prefer or even after breakfast lunch and dinner.  The key with healthy chocolate is to keep it in your system to protect you from the poisons as Dr. Pedersen mentioned.  For those with weakened or compromised immune systems, Dr. Gordon Pedersen recommends you eat 5 of the Beyond healthy chocolate power squares each day.  The key is to eat them every 4 hours.  You do yourself a disservice eating them all at once.  Antioxidants don't stay in your body all day, it is important that you continue to give your body antioxidants all day long.
As difficult as it is to eat chocolate all day long, I have suffered through it.  Amazingly I have had no problem eating chocolate every day for the last 5 years.  That is how long my family has been eating the healthy chocolate products.  If you really are not a fan of chocolate, I highly recommend that you try our anti-aging capsules.  Although it is hard for me to wrap around my head that there are actually people who don't like chocolate, but if you are one of them, the healthy chocolate company has thought of you.  In addition to the anti-aging capsules that include the cold pressed cacao, there is also a high antioxidant energy drink made with raw cacao that tastes nothing like chocolate.  It is very popular and is my drink of choice especially in the mid afternoon when I am starting to feel a bit fatigued.  The energy drink perks you right up.  It is not like the unhealthy energy drinks. Just like the power squares, it is high in antioxidants and flavonoids.  One serving has over 40,000 ORACfn and 729 mg of flavonoids per 8.3 ounce can.
Regardless what your health issues are or if you are healthy and want to stay that way, eating a high amount of antioxidants and flavonoids is beneficial to health.  Having lost my younger brother 4 years ago, my goal is to teach people there is an easy way to improve your health.  Incorporating yummy dark chocolate into your diet is not that hard.  You can do it.  Worried about price?  I am 50 and most people I went to school with and most people I know are taking medication for high cholesterol, high blood pressure and some are taking heart medications.  The co-payment even with insurance in some cases is more than a month supply of chocolate.  What is your health worth to you?  What is it worth to your spouse, your significant other and your kids to have you around?
Order your Beyond power squares today.  If you choose to order wholesale, you will qualify for our buy 2, get 1 free deal right now.  You buy 2 products and you will be prompted to pick a free product that will be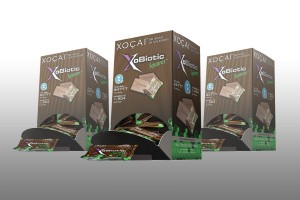 delivered with your next monthly order.  If you order monthly, after every 2nd automatic order you will qualify for another free product of your choice for the first year.
Now that is a deal!  Call me if you have any questions.  As Dr. Pedersen said in the video above, get in line.  This is an amazing product and deal for you.  We are Lynette & Wayne Henk, healthy chocolate consultants.  You can Reach us at 941-216-5727, email us at [email protected] or go direct to our website at HealthyChocolate.Website.
Eating Chocolate Can Be Healthy, Cleveland Clinic Wellness; http://www.clevelandclinicwellness.com/Promos/Pages/Chocolate.aspx#
Side effects of coumadin by RXList; http://www.rxlist.com/coumadin-side-effects-drug-center.htm
Disclaimer: Beyond healthy chocolate products are part of a comprehensive approach to a healthy lifestyle. Beyond is a super-food. Beyond products do not claim to treat, cure or prevent any medical condition.