HEALTHY CHOCOLATE VALUE PACK NOW AVAILABLE!!  I recently atte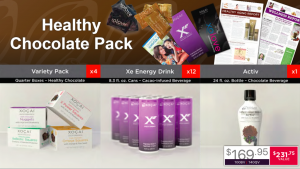 nded the Healthy Chocolate Co. Regional Event in Nashville, Tennessee where the new Beyond Healthy Chocolate Value Packs Debuted.
If you are not familiar with Beyond Chocolates, these are literally the Healthiest Chocolate in The World!  This chocolate is unlike candy, it is not heated and is not made with waxes, fillers and processed sugars.  This is diabetic friendly, gluten free, vegetarian and many are Kosher.  I love that these are Diet Chocolates as well, they certainly don't taste like it but a Beyond Power Square is just 33 calories of yumminess.
Now is the time to try out this chocolate for yourself.  The antioxidant and Flavanol benefits of this Healthy Chocolate are unlike anything you have ever tried.  To get the best benefits, you want to eat a minimum of 3 pieces a day, spaced out morning, mid day and evening.  Many of us eat even more.  I personally eat 1 Power Square 20-30 minutes before every meal with a glass of water to curb cravings.  This helps me lose weight.  🙂
With this Healthy Chocolate Variety pack you just can't go wrong!
TheHEALTHY CHOCOLATE VALUE PACK Includes:
Variety Pack of Beyond Chocolate (Includes small box of Nuggets, Power Squares, Omega Squares and Xobiotic Probiotic Squares)
Sample of 4 Beyond Peanut Butter Cups & 4 of Xo Love Heart Shaped Bites
12 pack of Xe Healthy Energy Drink
1 bottle of Activ
ALL FOR JUST $169.95!
We are Lynette & Wayne Henk of Three Sons Marketing LLC and we love this Healthy Chocolate.  We have been eating and sharing this amazing chocolate for over six years now.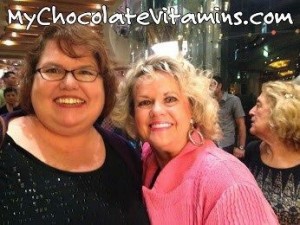 Call 941-216-5727 to order or you can order direct at GoColdPressed.com