This Black Friday Beyond Healthy Chcolate sale is the best sale of the year. Now is the time to stock up and get a great deal! For those of you who used to be fans of Beyond Healthy Chocolate, no worries as this is the same amazing Healthy Chocolate but with an easier to pronounce name!!
Stock up and get your favorite Beyond Healthy Chocolates for you and your friends and family!
If you have not ordered for awhile and want a new customer account, be sure to take advantage of the subsciption plan. If you receive at least one product monthly by subscription, you will qualify for a free product equal in value to your order every third month for the first year! You can cancel your subscription at any time but this is an awesome way to keep getting free product throughout the year!
Order direct at HealthyChocolateFix.com to get the Buy 1, get 1 50% off OR Buy 2, Get 1 Free sale pricing valid on ALL ITEMS!! Sale goes through Cyber Monday so take advantage of this great deal before we sell out!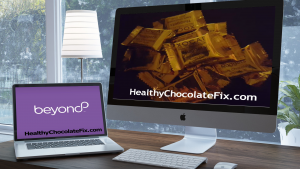 Any questions or want to find out how you can become a Well-Beyond member, contact Lynette Henk of Three Sons Marketing LLC at 941-216-5727. The Well-Beyond official launch is January 18-20, 2018 in Las Vegas, Nevada. You don't want to miss this opportunity, so let's talk soon!
Have a Happy Thanksgiving and hoping you are spending time with those you love. We wish you all the best here at the Healthchocoholic.com blog!