[or_row full_width="stretch_row" video_bg_url="https://www.youtube.com/watch?v=dOWFVKb2JqM" parallax_speed="1″ parallax_background_size="yes"][or_column width="12/12″][or_column_text]
I really do feel spoiled today.
Let me explain. I am in Orlando at a fancy resort typing this blog post on the balcony of my suite that is overlooking the pool area with beautiful tropical plants and palm tree. There is a dj playing tropical music that just adds to the appeal. I feel like I am on vacation but really I am getting ready for a Beyond Chocolate event tonight in Orlando. Well-Beyond and the Beyond Chocolate brand are expanding into Florida and the Orlando area and so I am here as a brand ambassador to spread the word. I could get used to this. Orlando is a beautiful place to visit and this is so relaxing. There are so many wonderful resorts and if you are a fan of the Mouse and Walt Disney World Resorts well, then you have it made. We are annual passholders to the Disney parks in Florida so we make it here as much as we can. We have a son who is obsessed with Disney and he has shared with us all things Disney and has pretty much made us realize just how well Disney does everything.  It does not hurt that they have the bands from the 70's and the 80's at the EPCOT events.  🙂
For those not familiar with Well-Beyond, they own the Healthiest Chocolate in The World Brand, Healthy Chocolate Co. and another brand called Remity which I have to say is pretty darn amazing.  They have a natural focus and sleep product that actually works.  I have been sleeping like a baby, something I have not done in years.  They are getting ready for a pre-launch and there is quite a buzz in the MLM industry. Now don't get me wrong, I am all about the products and if you have not tried them, certainly get your hands on this healthy chocolate and see what you think.
But, if you think this is something special, which I think you will, this may be just the business opportunity you have been looking for and we just might need to talk.  If the products are no good, there is no business. Thankfully, healthy chocolate is the REAL DEAL. I have been eating this chocolate for over seven years. There is nothing like this on the market and it has truly transformed my families lives. You can read about that in my blog, or contact me for details. Normally I share about all the great benefits of the chocolate, and trust me, there are many, but I would be remiss not to tell you about the business opportunity slapping us right in the face. <P>So if you happen to be like me, wanting to work from home, or perhaps a nice resort in Orlando, Alaska, Hawaii or Japan, listen up. This business is going places and it is going fast. Well Beyond LLC is made up of top leaders who have come together to make a dynamite business opportunity and share the blessing of these amazing products with the world.
Here is the leadership team that will take Well-Beyond LLC well beyond into the future;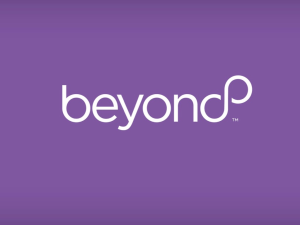 Jeremy Reynolds: Founder and CEO. Originally Master member of Beyond Healthy Chocolate. Jeremy has traveled to and enrolled people in over 40 countries around the globe, sharing Healthy Chocolate with over 200,000 members and consumers world-wide.
Jeff Graham: Chief Products Officer. Helped develop Nu Skin products including their No. 1 selling vitamin and mineral, Lifepak. Helped drive sales at MonaVie from $12 million in year one to over $900 million in year four.
Porter Hall: Chief Financial Officer. Porter spent 33 years with Arthur Andersen LLP, where he was a Senior Partner and Managing Partner of the Utah Practice, specializing in public and private financings and mergers and acquisitions. Porter was most recently the Managing Partner/ Chairman of the board of the iTransact Group, an Independent Sales Organization that markets credit card processing services through CPA's and other Strategic Alliances.
Stephen Hall: Chief Operation Officer. Stephen, prior to the 2016 acquisition by Payroc, served as Managing Partner/CEO of The iTransact Group, LLC, an Independent Sales Organization that markets credit card processing services through Strategic Alliances, CPA's, Financial Professionals, Health Benefits Brokers, and Property Casualty Agents. Presently, Stephen sits on the board of Payroc. Previously, he served as Managing Partner/ CEO of My ePHIT, LLC; an online wellness company focused on fitness, nutrition, and mindset. He was one of the company's four founding partners that successfully took it from an idea stage through an acquisition by AXIA Health Management, LLC in 2006.
So check out the chocolate and get back to us quickly.  This is something you will not want to wait on.  We can get you hooked into a call with more details.  Call us today at 941-216-5727 or visit our website for product details at MyChocolateVitamins.com.  We are Three Sons Marketing LLC of Punta Gorda, Florida.
[/or_column_text][/or_column][/or_row]