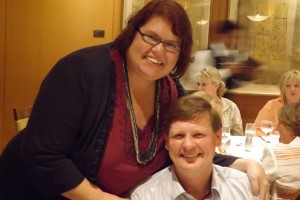 Many individuals who qualify for Medicare are unaware that December 7th, 2014 is the deadline to make any changes to your policy.  This is especially important for those who choose a Medicare advantage plan or a prescription drug plan with traditional Medicare.
If you had a Medicare advantage plan for 2017 and are happy with it, don't assume it will remain the same in 2018.  It is important that you double check your coverage, that your doctors are still part of the plan and that there are not significant changes to your prescription costs.  Depending on your area there may be many plans available.  These usually may include Blue Cross Blue Shield, Humana Medicare, Aetna Medicare and AARP.  Included in the choices are HMO and PPO plans.
HMO plans require you to get your care through your primary care doctor.  When you need to see a specialist, it is this primary care doctor that must request it.  A PPO plan gives you a discount to stay in the network but still provides care at a reduced rate outside the network.  It also does not always require you to have a referral in order to see a specialist, giving you more flexibility.
You can compare up to three plans at once including your current Medicare or Medicare Advantage Plan at Medicare.gov.  This is a great resource and an easy way to compare co-pays, prescription medication costs, hospital stay, out patient stay information and more.  Remember time is of the essence.  Don't assume there will be no changes from year to year.  It is always best to double check.  You still have time, so do it now.
I am Lynette Henk, member with Well Beyond Chocolate in Punta Gorda Florida.  I share the health benefits of cold pressed high antioxidant dark chocolate.  Eating just three pieces a day can greatly increase the amount of antioxidant you eat daily.  The more antioxidants, the more you can lower inflammation which causes over 200 diseases including heart disease.  Include Beyond cold pressed dark chocolate in your daily diet.  Call me with any questions on Beyond chocolate at 941-216-5727 or visit my website at ColdPressedChocolate.com.