I found the best side gig online business! Are you looking for a side gig online business to earn some extra cash? Good online business options or opportunities can be difficult to find. With the changes we are experiencing in 2020, having a side gig online business is more important than ever!
What to look for in a side gig online business
There are many home based businesses, but not as many that you can truly do online and be successful. Most of us started out with a full time job and needed extra income for the holidays, vacations and to get debt free from student loans and credit cards. Well Beyond is a great option no matter if you want to do this part or full time. It is a great side gig. Years ago most network marketing companies had no choice but to focus on having home parties where you invite your friends and family to learn about your product. Although parties like that still exist and can be lots of fun, utilizing the internet and social media to maximize sales and profits just makes sense, especially if you have a busy life and limited time.
Beyond is a great business model for many reasons, however I absolutely love this new online option to quickly grow your business with the Infinite Success App. It completely changes the game and helps you in so many ways. What a great way to start your new business and earn some much needed cash!
Beyond Side Gig Online Business
Right now I am accepting two new Beyond members for a new program. It's a great way to build your online business in the first 30 days. If you are not familiar with Well Beyond, we do carry our legacy product "Healthy Chocolate" along with many nutritional products based on cacao including skincare and our weight loss program called Fearless 28. The products are transformational for my family and so many others.
I have been doing this business for a decade now and I have customers that have been ordering for years and years because the products work for them. They work for my family as well. The company has done a pivot and totally changed the game! No wonder people are joining Beyond so quickly. Join the pre-launch now! We are loyal Well Beyond customers ourselves and business associates who are enjoying the XeTRM, Beyond healthy chocolates, Xe Lite, supplements and the Fearless28 diet. All I can say is the products rock!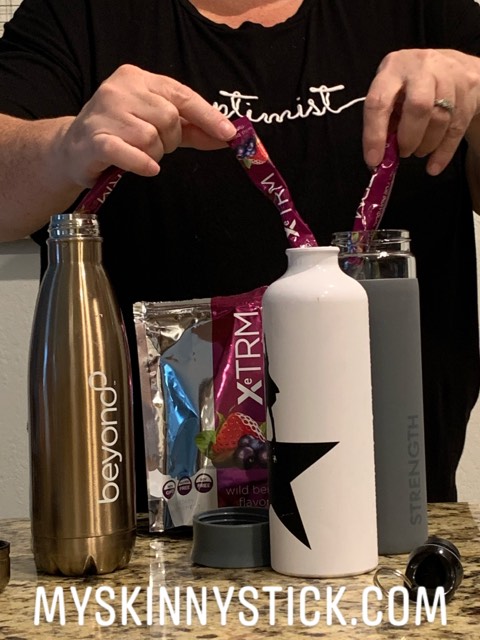 How to get started
If you are looking to start your business affordably with products that work and a corporate climate where the management team is rooting for you to succeed, Well Beyond is for you. The photo at the top of this post is me and our CEO, Jeremy Reynolds. The support we receive from corporate is top shelf. In fact, the compensation plan corporate created is set up to help you succeed. It is one of the best comp. plans out there. Seasoned marketers, message me and I will send you the comp plan details so you can see for yourself.
I am only able to work with two individuals on this new program until the official roll-out, so if this is something you are thinking about, get back to me, Lynette Henk, quickly before the spots are taken. This is a business you can start affordably. Do it today! I would love to help you build your online business in the first 30 days.
Do it today
Don't let lack of income stop you from reaching your goals! Although most people start with a pack, we have options to get you started affordably. Start your side gig online business today. If you have the drive to succeed, we are here to help you.
Lynette Henk of Three Sons Marketing LLC can be reached at (941) 268-1354 or at HealthyChocolateFix.com.