If you would have told me I would be earning serious cash with chocolate years ago, I might not have believed you.
I mean how much money can you make selling candy bars? It reminds me of the kids raising money for sports, band, drama or other activities at school. My whole world would change when I would find out about the world of Well Beyond. Well Beyond is not your typical Willy Wonka candy bar kind of company. Oh no, this company realized the health benefits of dark chocolate that was not heated like traditional chocolate and made an amazing assortment of delicious products that are good for you including healthy chocolate, energy drinks, protein shake, cacao based skincare, Remity Probiotics and my favorite XeTRM drink that curbs my appetite, gives me energy and is helping me lose weight. Health benefits found in cocoa flavonoids, a type of antioxidant, are significant so most of our customers and business builders notice a difference in their health quickly. I know so many people including my family who have experienced health benefits while enjoying Well Beyond Chocolates. I also know many who earn cash as a part time or full time business including me.
It sure is an exciting time for the Well Beyond company and any of the members who join up to get in this business. Why is it that so many top leaders from other network marketing companies are now joining forces with Well Beyond? Having great products is a given but did you know that Well Beyond has the best compensation plan in the industry? (Contact me for details)
Yep, Network Marketers from around the world are joining forces with us. Ever heard of being at the right time at the right place? Well, you are here now. You are in the right time at the right place. I imagine you are reading this for a reason. You are looking for an income producing venture and you have just found it. The time is now. This new company is growing quickly here in the United States, Canada and Japan. Be part of the growth and learn how you can earn the kind of money you have been dreaming about.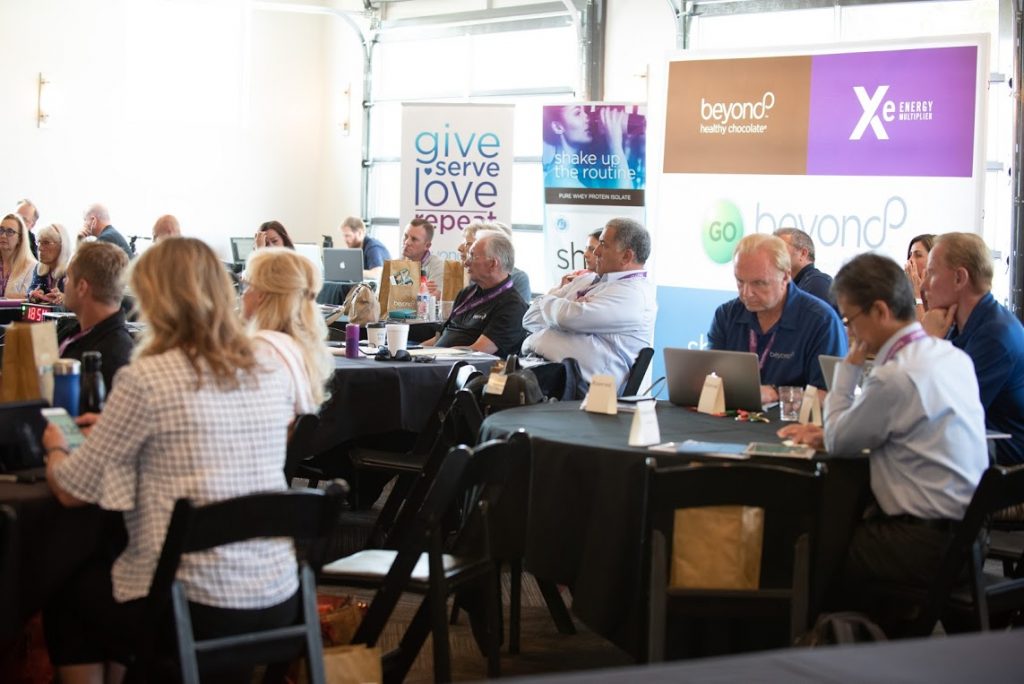 If you happen to be in Florida, our next Well Beyond corporate event happens in Orlando at the Hyatt Regency Resort on Thursday, November 21st followed by the Mastermind Event with top leaders from many successful network marketing businesses. Message me quickly to see if I can get you a ticket. Not in Orlando, don't worry. The growth of Well Beyond is exciting and growing all over the country. Explore today why top leaders across the industry are joining Well Beyond. Join us today. Don't regret holding off.
The time is now. Call Lynette Henk at (941) 268-1354.
Contact Lynette Henk of Three Sons Marketing LLC @ (941) 268-1354 or visit our website, ChocolateGoldMine.com. I would be happy to share how you can affordably join us and starting making the income you want with the flexibility of working from home.
Haven't tried our chocolates yet? Visit SampleChocolates.com and order a sample pack of four of our chocolates. (Just pay shipping)