Moms Day Is Almost Here!
Mothers Day 2023 gift ideas can be difficult to find. Ordering flowers is nice but they die fairly quickly which is unfortunate. If you are looking for something that Mom can use regularly, be sure to check out the Clean Makeup and Skincare that is 50% off. No matter what your price range, you can find the perfect gift for Mom and hopefully something for yourself as well.
Eyeshadow Palette Sale
The eyeshadow palette's are the nicest I have ever used. I am a big fan. It feels silky and I like the way it looks. I especially love the goddess color selection. It is such a bargain right now at 50% off. Mom is sure to love this! Since the entire Cosmikology line is on sale, including the cosmetics and skincare line, you can stock up on anything for you and Mom at a bargain price! You will find great Mothers Day 2023 gift ideas.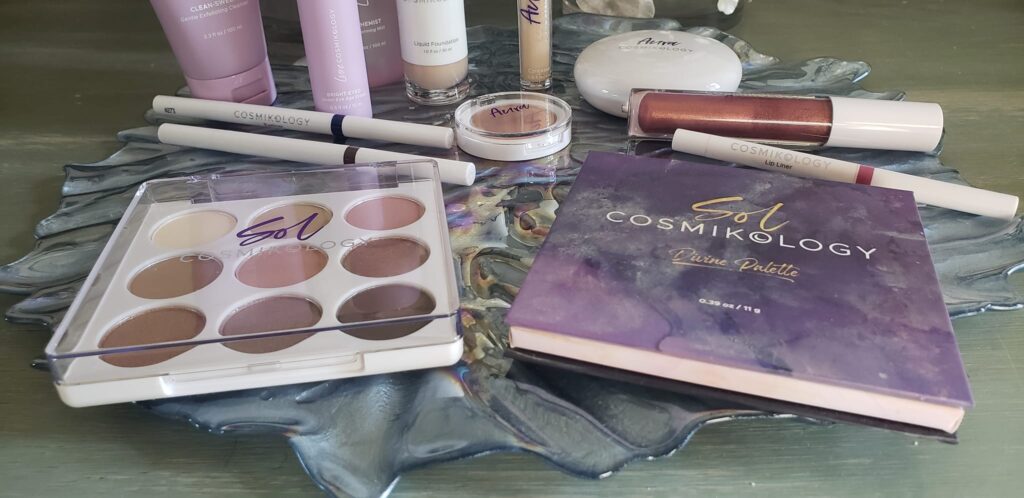 What Do We Mean By Clean?
You will never find these ingredients in any of our products.
Aluminimum Powder | BHA (Butylated Hydroxyanisole) BHT (Butylated Hydroxytolune) | Ethanolamines Ethoxylated Ingredients | Formaldehyde Chemical Sunscreens | Parabens | Phthalates Resorcinol | Triclosan and Triclocarban | Hydroquinone Methyl Cellosolve or 2-Methoxyethanol Methylchloroisothiazolinone Resorcinol | Cyclic Silicones EDTA | Toluene | Heavy Metals
How To Order The Sale
No coupon or discount code is needed to order the sale. Listed under daily deals is where you will find all these great products at 50% off! Sale is valid now through May 14th. Be sure to hurry and order to get this for Mom. Get the best Mothers Day 2023 gift ideas. Visit CleanCosmeticLife.com or call us at 941-268-1354.
Three Sons Marketing LLC is an affiliate of MyDailyChoice. How would you like to get paid to share your store and marketplace of great curated products? Details here.