Crisp Apple KETO
Crisp Apple KETO! We love energy drinks. We all need that extra oomph, that extra energy to get through the day. Avoiding unhealthy and high sugar drinks is smart. The XeTRM drink is just 10 calories, Zero Sugar and KETO friendly! You deserve the Xe Energy! Now you can choose from the new Crisp Apple or the Wild Berry XeTRM! Two wonderful flavors for you to enjoy! I have personally been loving the taste of the Wild Berry Pink Drink! I can't wait to get my hands on the new Crisp Apple XeTRM!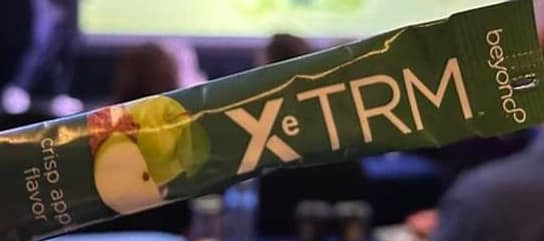 Big Fan of XeTRM
I am a fan of Xe TRM. This new Apple flavor drink becomes available for the very first time at midnight on April 27th PST. Each pack comes with 30 stick packs. I like to order the XeTRM in the 90 count value pack so be sure to watch for that deal. These drinks are popular at my house and they go super fast with two adult sons in the house as well as my hubby and I. I personally like to have two a day. I keep extras in my purse so I can mix one in water at a local restaurant or dump it in my water bottle and shake it up. It really is shake and go. I appreciate the flexibility of Xe TRM!
Skip Unhealthy Energy Drinks
Instead of buying an unhealthy and expensive energy drink at the convenient store or the gas station, have these with you on the go. Save money and give your body the fuel it really needs. Choose from Crisp Apple KETO or Wild Berry KETO Pink Drink. You don't have to follow a KETO plan to have this drink. This works for anyone who is looking for a low calorie delicious and healthy energy boost! Find the XeTRM Wild Berry and Crisp Apple at the MDC Marketplace.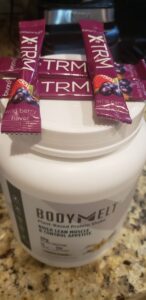 Here are the benefits of the XeTRM sachet stick pack
Increases physical and mental energy‡†
Keto-friendly formula supports weight-management goals ‡†
Digestive enzymes and probiotics
promote healthy gut flora ‡†
Quick and convenient stick packs are
perfect for travel and on-the-go
‡ When used as part of a healthy diet and exercise program
Healthy Metabolism
"Support a healthy metabolism, energy levels, mood and gut microbiome with XeTRM. These convenient stick packs contain a powerful blend of natural caffeine from Green Tea Extract, Yerba Mate, Guarana, L-Theanine, and Chromium Picolinate to help you stay energized throughout the day. With 10 calories per serving, 0 grams of sugar and only 3 carbohydrates, XeTRM may be part of a keto diet plan."
How to Order!
Try out the XeTRM healthy energy sachet stick packs today! Choose from Crisp Apple KETO or Wild Berry KETO Pink Drink! Any questions, reach out to Three Sons Marketing LLC at 941.676.7300 or visit us at HealthyChocolateFix.com.
Three Sons Marketing LLC is an affiliate of MyDailyChoice. (3sonsmom) We appreciate your business and we love our customers! Reach us at 941.676.7300 or at HealthyChocolateFix.com
We also have an opportunity for a home based business or side gig within the MDC Marketplace. Details here.
Disclaimer: These statements have not been evaluated by the Food and Drug Administration. This product is not intended to diagnose, treat, cure, or prevent any disease. Beyond products are part of a comprehensive approach to a healthy lifestyle. The content on this blog is for informational and educational purposes only and is not intended as medical advice or to replace a relationship with a qualified healthcare professional.