Affordable Vacation Travel is Back!
Think you can't afford a vacation? When you are living paycheck to paycheck and costs of groceries, gas and daily needs are going up, it is hard to imagine that you can afford to travel in the foreseeable future. As a mom of three boys, vacation was a luxury I did not think we could have. I learned tips and tricks to make family vacation happen and I am going to show you how you can do the very same. You can afford to make vacation memories happen!
Hotel or Vacation Condo?
When a simple hotel room will not fit the entire family, what are you to do? Sneak into the hotel and let the kids sleep on the floor or pay double the cost and book two rooms? A much better option is to book a weekly stay with a 1 or 2 bedroom condo. Most of these will easily accommodate 6-8 people. Not only is there enough space for the family, a group of friends or extended family, but you have access to everything you need to have the best holiday vacation ever.
Unit Size
in most cases you will have access to a living room area to relax, a full kitchen, dining area for meals and a patio or balcony. Even better, most of these are located in high end resorts with lots of included amenities on a gated property. They usually have activities for the kids, exercise classes, amazing pools and some will even offer a lazy river or other water features. Still Think you can't afford a vacation?
Travel Tips
These are normally located in popular resort areas but they are definitely worth taking the time to look. Another positive, is that many but not all will not charge a daily activity fee or parking fee. This is a huge cost saver! Staying at a hotel with these fees can easily add $400-$500 to your weekly stay at a hotel. You have to check the reservation information, but many don't charge this, at least not the ones we have experienced in the United States. The hotel stay is just one part of the cost of vacation.
Eating Out While Traveling
Eating out every meal can be pricey and not the best option for your health. Having access to a full kitchen means you can make a run to the grocery store for breakfast foods, snacks and even lunch or dinner foods if you are planning a day at an included water park, beach or pool. It gives you flexibility. I am a shake girl, so having access to a blender at the resort and a fridge for ice and plant milk is huge on my list. Honestly, it is not even just about money.
Cranky Adults and Kids
When you are tired and cranky, who wants to wait an hour just to get in to eat? You can order food to go and eat it at the resort or make something quick in your resort kitchen. The last resort we stayed at in Orlando, Sheraton Vistana, offered large outdoor grills to cook a nice juicy steak or burger while viewing the beautiful water views.
Get A Deal!
The reason I am sharing about these condo units, is that you can now get a deal for these weekly stays through HLT. This is the way I am able to help others save so much on travel. In addition to the weekly stays, you can also access hotels around the world, cruises, and tours. Some of the deals I have found have been the best wholesale deals I have ever seen. You are probably thinking this is a monthly travel plan. This is so much better than a monthly travel plan. Way better!
Details on How To Save
You may not want to pay for something monthly if you are not traveling all the time. If you are only taking a vacation a few weeks a year, you want to buy the deals only when you need them, and that is why this is such a big deal. Not only can you find better hotel and cruise deals than anything publicly available at the most popular travel sites like travelocity, hotels, priceline etc., but some of these deals, the average person does not even get access to these weekly travel deals! So having access to that and a concierge to help you make it the best holiday ever, is more important than ever. Think you can't afford a vacation? I think you can. 🙂
Travel Discount Card
For the first 10 people to respond, I will give you a FREE $100 travel discount card that will let you try the travel before you buy it. You can check out the three available travel discount portals, and see exactly the kind of deals I am talking about. If you are interested in the weekly deals, check out my video below as I walk you through it. I am so excited to share how you can save on travel. I have had people asking me for years how I get these deals, now they are available to you as well! With a son with autism who is obsessed with Disney World, one of our top vacation destinations is the Walt Disney World Resort in Orlando Florida. There are so many resort deals that I have been able to utilize. Think you can't afford a vacation still?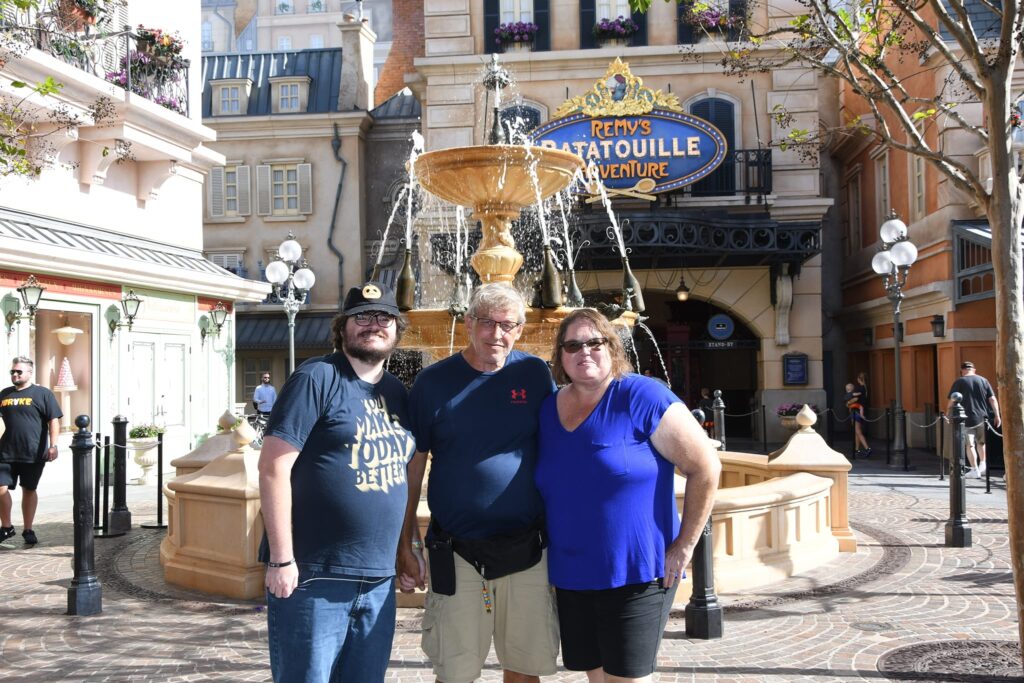 Travel with Disabilities
When you have a child or adult with special needs, you may find your vacation needs are different. Having access to a weekly stay gives you the flexibility to not have to go go go. Sometimes it is nice to have a day to relax at the pool, or let the kids or adults make crafts, tie die shirts and more. Realistically we could not go to the parks or constant activities every day as that would over stimulate our son. Having these options makes it easier for some of us to travel. And it is more affordable.
Details
You can learn more at WholesaleTravel.co or text travel to 941.268.1354. Include your first and last name, email address and cell phone number. We will get you access to your FREE travel discount card to see just how much you can save! These are reserved for those who plan to travel in the next six months. Limit one per email address.
Get Paid To Travel
If you are looking for a side gig or work from home opportunity, have you thought about getting paid to travel? Watch our short livestream here and learn how you can get started for free.
Three Sons Marketing LLC is an affiliate of MyDailyChoice. You can reach us direct at 3sonsmom.com or at 941.676.7300.