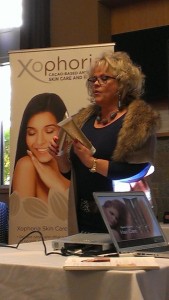 How many times have you wished you could reduce wrinkles, lift the skin and look years younger.  Many of us myself included have considered going under the knive and having a surgical face lift.  Cosmetic surgery is not with out risks.  Face Lift surgery also runs into significant sums of money.
[shock_spots id="7554″]
Are there options or you stuck with wrinkles, sagging skin and an aging face?   No surgery required!
Prepare your skin to do a 180 with this amazing anti-aging serum, infused with targeted peptides and supplemented with algae extract, designed to instantly tighten, smooth and restore a more youthful appearance.  Transformation without going under the knife, I love it!
How to apply Beyond Beauty Cream Anti-Aging Skincare Apply liberally over face & neck.
The Beyond Beauty Cream anti-aging skincare is for men and women.  It is used morning and night.  Just wait until you see the youthful glow you have missed.  This is a neurocosmetic as it also prodies the benefit of raw cacao.   Contact Lynette pr Wayne Henk of Three Sons Marketing LLC  at 941-216-5727 to pre-order, email [email protected] or visit us directly at

MyChocolateVitamins.com.
Opportunity to have a home based business selling top of the line Healthy Chocolate products is now available. You can join in a lifechanging business offering the amazing Jeanette Brooks anti-aging line.  Ask me how you can get started today.
[vop id="9″ video="" ]