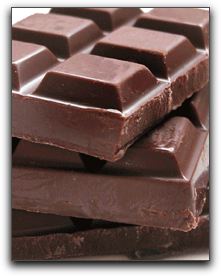 XO healthy chocolate members in SW Florida and around the world have discovered that chocolate is recession resistant, though some are more surprised than others.
The 'instant believers' in Punta Gorda Florida that recognized the potential of XO dark chocolate when they first heard about it expected their current level of success. Their initial positive vibes were quickly confirmed.
Others joined with some hesitation. Some had been laid off and needed an income while they looked for work. Hundreds of those who started their XO home business 'on the side' have built their antioxidant chocolate businesses to the point where it has become their primary means of support. It is interesting to hear stories of people who say that losing their nine-to-five job was the best thing that ever happened to them. To know that your income potential is unlimited is a heady feeling for many former wage earners.
Founders Jeanette L. Brooks and Andrew N. Brooks are gratified to know that thousands of families have been helped financially through the XO business opportunity.
And the best part? Being a part of the healthy chocolate revolution! Can you think of a better way to bring happiness to chocolate lovers who want to improve their health? Do you think global chocolate demand will ever diminish? This is not a home business secret; Well Beyond Corp welcomes everyone to the wonderful world of XO healthy chocolate.
If you want to sell New York Times style chocolate in and around Port Charlotte or Punta Gorda, call Lynette Henk at 941-216-5727 or visit my healthy chocolate website. Have a new area to open up? Give me a call!