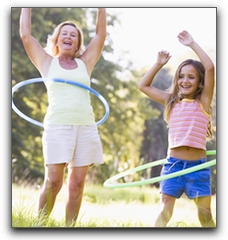 When I was growing up in Venice, my friends and I never ran out of things to do, and most of our activities provided at least a little bit of exercise. I have fond memories of playing kick-the-can on warm summer nights and swimming at the old Venice community pool.
Unfortunately, many of today's Venice kids spend hours daily in sedentary activities. Exercise benefits our physical, mental, and emotional health. Perhaps you might enjoy participating in some of these with your son or daughter.
Fly a kite (It's even more fun if you sing the song from Mary Poppins while you are doing it.)
Wheels: bike, skateboard, longboard, inline skates, rip stick, scooter (don't forget a helmet!)
Rake the yard
Hula hoop (The Venice Wal-Mart carried them last time I checked.)
Martial arts
Juggling
Hacky sack
Badminton
Weight lifting
Hopscotch
Jump-roping
Tug-of-war
I am concerned about the state of children's health in Florida and like to share information about health issues in my blog. If you are looking for a low-fat, high antioxidant chocolate product that tastes like a diet-buster, call me today. I sell High-Antioxidant Protein Meal Replacement and XO Power Squares, two tasty treats that help my kids stay healthy.
Lynette Henk
941-216-5727     [email protected]
XO Power Squares