How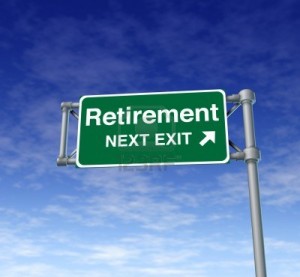 Perhaps you have heard that social security, disabled veterans benefits and federal employees cost of living increases in 2014 will be among the lowest since automatic increases were adopted in 1975. This increase is expected to be as low as 1.5 percent and has seniors concerned. At a time when medical costs are rising dramatically, it is difficult for many retirees to meet their basic needs let alone cover the 20% co-payments for Medicare.
There are a few things that you can consider to create the cash flow you need to live comfortably.
1) If you are still working, you can ask your boss for a raise. At a time when employers are concerned about how the Affordable Care Act will affect their business, this may not be a great time to ask for a raise.
2) You can look for a job to supplement your income. Expect to earn 8-10 dollars an hour if you are able to find a job. The problem is many people are in your situation and are also looking for work making jobs harder to come by.
3) You can just try to survive. Cut back on vacations and events, eat out less and pinch your pennies.
4) Start your own business
If you decide that starting your own business is the way to go, you really have three choices.
1) You can borrow money and open up a mom & pop shop. You will have to find a unit to rent, build out the space, purchase shelving and purchase product. You will have to train staff and have enough money on hand to run the business.
2) Some may decide it is easier to buy a franchise. Franchise fee costs run from approx. $30,000 to $200,000 to get started. A Krispy Kreme franchise requires 3 to 5 million in reserves making franchise opportunities out of reach for middle america.
3) The only legitimate and affordable choice is to choose a network marketing business model. Most are affordable to join and you can quickly earn a profit. Make sure you do your due diligence. Find a business opportunity that has been in business for over 5 years, is debt free, and ideally health related as that is the big push for the baby boomer generation who wants to stay healthy.
I am Lynette Henk, a XO healthy chocolate member in SW Florida for over 3 years. I got involved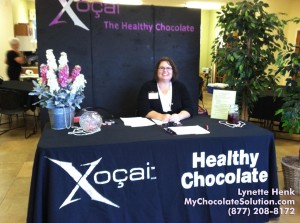 with XO healthy chocolate after eating the products for my personal health issues. I started sharing it with others once I realized that increased antioxidants in chocolate is a great health benefit to many. I also love to help others grow a successful healthy chocolate business from the comfort of their homes. I can be reached at 941-216-5727, at [email protected] or at MyChocolateSolution.com.