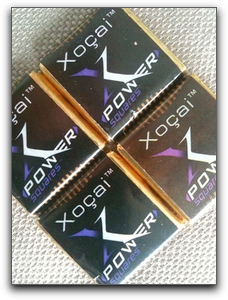 Many of my Punta Gorda XO healthy chocolate blog articles have focused on the link between vascular health and antioxidant levels. Two of the most potent antioxidants are epicatechins and catechins.
Todays' Sarasota chocolate article explores the link between antioxidants in chocolate and peak brain function. As it turns out, antioxidants improve brain function precisely because they promote healthy blood flow. A steady supply of blood brings oxygen to the brain. Cognitive functions such as memory, reasoning, and concentration are hampered when the brain is deprived of blood.
Numerous studies have shown the link between epicatechins and catechins on brain function.
The International Journal of Clinical and Experimental Medicine reported on a study that examined how flavanols affected mild cognitive impairment and Alzheimer's dementia.
"Overall, a great deal of evidence suggests that flavanols increase blood flow and perfusion of the brain. In addition, a number of experimental data also suggest that flavanols may delay the onset of neurodegenerative diseases such as AD (Alzheimer's Dementia) through a number of different mechanisms…The natural antioxidant flavanols decrease the incidence of vascular atrophy and offer many cardiovascular benefits in addition to counteracting oxidative stress via their antioxidant properties. Further, brain vascular atrophy and the development of MCI (Mild Cognitive Impairment) are directly linked."
Epicatechin-rich XO X Power Squares are my favorite Punta Gorda brain food.
Well Beyond is not the only organization to recognize the link between antioxidants in cacao and cognitive function. In an article called "The Top 5 Brain Foods" found on the website brainready.com, minimally processed cacao beans are listed as number two. Guess what other super food makes an appearance? The acai berry!
Get in touch with me for more information:
Lynette Henk
Healthy Chocolate Consultant
941-216-5727
Join Eagle Express Team today!
I am Lynette Henk, and I am a Punta Gorda-based XO artisan chocolate member. I joined XO in May 2010. I sell the industry-leading High-Antioxidant Protein Meal Replacement and power squares online and in Punta Gorda, Port Charlotte, Punta Gorda, and Venice. Our valued Sarasota customers recommend power squares because power squares is the easiest & most affordable way to get the antioxidants we need.
Eagle Express Team is also a fantastic High-Antioxidant Protein Meal Replacement home-based business in the Sarasota area. Florida entrepreneurs can supplement their income by cashing in on a high-demand Florida healthy artisan chocolate market. To learn more about Eagle Express Team, visit http://liveforchocolate.com.
Call me at 941-216-5727 to own your own High-Antioxidant Protein Meal Replacement business in Punta Gorda, Port Charlotte, Punta Gorda, or Venice.