Have you noticed that farmers markets have cropped up all over the country?  As more and more individuals pay attention to their food choices, the benefits of getting fruits and vegetables directly from the farm and farmers market are many.  As a home based business owner, I also found out that a farmers market can be quite lucrative as well.  This makes a farmers market a great choice for a home based business.  It is also ideal for retirees who still want to earn additional income to supplement monthly social security deposits and pension payments.  Now is the time to put together your farmers market business plan and do your due diligence.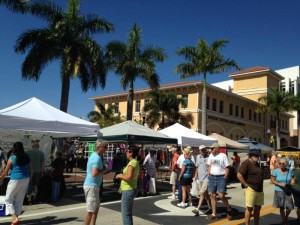 Farmers Markets are popular for so many more things than just fruits and vegetables.  Since most of the people who frequent farmers markets are looking for fresh produce and fruits, including baby boomers and retirees, it makes sense to include any healthy businesses like homemade soaps, gluten free products, bakery, healthy chocolate, flowers, honey, organic coffee and more.  A farmers market is a great way to get the word out about your business without making a huge investment.  Most costs are limited to a monthly fee, the cost of a tent canopy for your farmers market and the cost of your products.  Paypal and Square offer a free sign up to accept credit cards on your smartphone without a monthly commitment.  This is perfect for the farmers market. Many farmers markets are on Saturday or Sunday and require a minimal investment to participate.  They are actually a lot of fun.  Many include artists and musicians as well.
Not sure what to sell at the farmers market?  Consider becoming a wholesale member ofXO healthy chocolate.  Healthy chocolate that is cold pressed and not heated or dutched like candy chocolate is a high antioxidant superfood, and very popular at the local Punta Gorda, Florida farmers market.  Contact me for more information on how you can get set up as a wholesale member affordably and start earning serious income.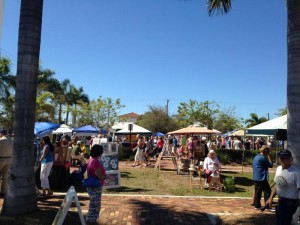 I am Lynette Henk, XO healthy chocolate member.  I can be reached at 941-216-5727 or at LiveForChocolate.com.