As an entrepreneur for over five years, I have maximized many social media opportunities however by far the least utilized and most effective for me has been Pinterest.  I don't know why people believe that Pinterest is just for women and crafters.  Pinterest offers so much to so many.  If you are not on Pinterest, today is the day you should change that.
Pinterest is a Godsend for crafters no question, but it is also great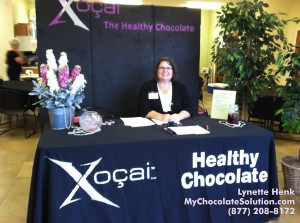 for anyone looking to build a home, decorate a home, make recipes, find clothing trends, find health foods, exercise and weight loss options and that is just the start.  It is also a great option for those looking for a home based business.  Many individuals including myself who want to work from home usually have a reason they want to work from a home based office.  Men and Women with children may be  doing it out of necessity meaning they have kids or grandkids to take care of or they want to be available for their kids.  Grandparents who want to increase their retirement income but want the flexibility to vacation or become a snowbird for part of the year.  Some people are literally just tired of the corporate grind, the minimal raise or pay increase and want to earn what they are worth.  Whatever the reason, people are searching online for answers and guess what pops up on a google search?
You got it, Pinterest.  
Considering this is a great source of advertising, getting into the Pinterest game is a no-brainer.  Now people who do well with Pinterest are not the ones that add a couple pictures and never visit Pinterest again.  No, they are the ones who spend time every day linking blog posts they have written on Pinterest, adding photos they have found and really using Pinterest to it's full potential.
If you are active in your home based business, sign yourself up for a Pinterest account.  Set up categories that interest you.  I recommend things like vacation, food, homes, favorite places, home based business and anything else that interests you.  If you love golf or football include that, if you love scrapbooking or quilting, well then include that.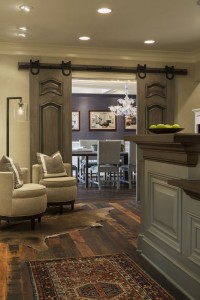 If you are already blogging, make sure to post photos from your blog on Pinterest.  The photo will link to your actual blog and the Pinterest followers will be able to view that.  See the potential?  I told you this was big.  It is definitely a resource that has helped me to build my business.  I am a gold executive with Beyond The Healthy Chocolate Co.  I also blog so it was easy for me to incorporate Pinterest.  I also happen to be obsessed with home decorating, DIY projects and my latest love, the barn door "porn :raze.  The picture above is to die for, it is from Martha O'Hara Interiors which I found on Pinterest of course.  Here is her website if you want to check out her stunning residential decor and barn doors.  Those barn doors are just stunning and I am going to figure out how to make that work in my home office.
If you are not active in a business but are looking for a home based opportunity, you really should check out Beyond Chocolate.  It is a great product line and I have very loyal customers because the products work.  Even more than that though is the  very lucrative wealth building opportunity.  In addition to cash when you sign people up, cash when you sell product, there is also a wealth bonus that just takes the compensation plan over the top. Honestly there are over 8 ways to get paid.  I was listening in on a call last night about a new gal  Serena, who had been with Beyond for just 4 weeks.  In that 4 weeks Serena stated she had earned $6,000 and was earning a check every week.  Now she had been in  dire straights and had lost her business and home.  Her husband wanted her to help out with the finances and boy did she.  She needed a financial miracle.  She believes Beyond is just that.
I can't promise you that if you sign up today that you will have the same results that Serena Olsen had but honestly if Serena did it, why can't you.  The thing is you can!  And now we have a new wealth bonus that has not even started that is going to take the income level of Beyond healthy chocolate members to the top.  I would get in now before things get crazy, because trust me this is just the beginning.
If you need a mentor, if you are ready to make the income you have always dreamed of, contact me today at 941-216-5727 because we really should talk.  You can also visit my website LiveForChocolate.com or email me at [email protected]  Don't wait too long.  This new wealthbonus  business is going to change everything and it is not even on my website yet.  We are talking brand new wealth building program!  Get started with your wealth pack!  It is so simple.