Be honest, most of us have experienced that moment of utter despair where we see that last fine line, wrinkle or age spot that shows for once and for all our age. There is nothing wrong with aging gracefully, it is the not so graceful aging that I am against. Now you can get the skincare results you want without a surgical procedure. Not only is cosmetic surgery costly, it is also painful and does not always provide the desired results.
Now there is a way that men and women can look and feel better without a surgical intervention. Do you want to find out more about this exclusive anti-aging skin care line that can change how you feel about yourself? It is the only skin care line that can stimulate production of feel-good endorphins and eliminate lines and wrinkles, hydrate,smooth, erase spots and redness.
If you are looking for the new cacao based skincare that delivers all of the anti-aging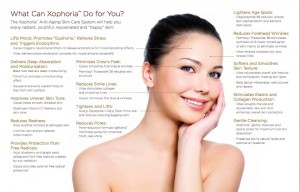 benefits of cacao, you have found it here. Beyond Beauty Cream is the new anti-aging skin care cream, serum and cleanser that offers other skin-supporting ingredients in addition to cacao like vitex, olive extract, beta glucan, peptides and betaine.
You deserve to feel good about yourself and your skin. Check out our site for dramatic before and after photos. I am Lynette Henk, Beyond Beauty Cream anti-aging consultant. I can be reached at 941-216-5727, at [email protected] or at CosmeticSurgerySolution.com.