Change your chocolate?
It is a phrase I have been hearing quite often lately by a Healthy Chocolate company called Beyond.  Healthy Chocolate by it's very definition seems to be a misnomer.  I mean, honestly, we all love chocolate, but it is hardly what most would consider healthy by any stretch of the imagination.  Not so fast, apparently the candy chocolate we have been eating that has all the processed sugars and waxes may not be healthy but somehow we have been missing out.  The "Change Your Chocolate, Change Your Life" healthy chocolate campaign is starting to make sense.  You see, most people don't realize that raw cacao or cold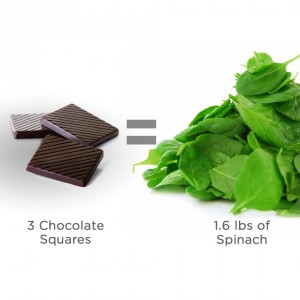 pressed dark chocolate can really be good for you. Yes I know, we have been hearing that dark chocolate has been good for us for years.  Point taken.  Problem is nobody took the time to explain that how the chocolate is processed actually matters and matters quite a lot.  I mean someone should have explained that a candy bar with 70% dark chocolate is not the same as healthy chocolate.
Just like we would not want to cook our fruits and vegetables at high temperatures for days before eating them, we should not want to do the same with our chocolate.  Let's just say you were thinking of having green beans for dinner.  If you cooked those green beans at a super high temperature, turning them into a mush, they would lose many of the health benefits of the beans, defeating the purpose of the beans in the first place.  Same thing goes for dark chocolate.  It starts out as raw cacao.  Take that and heat it and dutch it like traditional chocolate, add waxes, fillers and processed sugars and you have a super rich, high calorie treat.  With the "Change Your Chocolate" movement, Beyond chocolate uses a patented process that cold presses the chocolate instead.  It does not uses waxes or fillers or processed sugars.  Instead it is sweetened with acai berry and blueberry.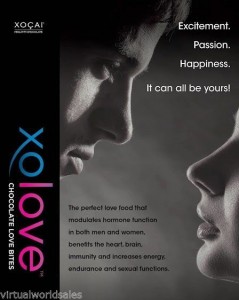 Even better, this stuff is low calorie.
The recommended three power squares are only 100 calories total a day.  These chocolates are diabetic friendly, gluten free and actually taste great,  What an amazing combination.  The word is that if you eat these chocolates 20-30 minutes before a meal with a glass of water, they even help curb your appetite.  Chocolate before dinner?  Sign me up!
Can't Get Your Kids or Grandkids To Eat Their Veggies?  New concept; feed them chocolate!
According to the Cleveland Clinic article called "Heart Health Benefits of Chocolate", Flavanols in chocolate matter.  Specifically, "Flavanols are the main type of flavonoid found in cocoa and chocolate. In addition to having antioxidant qualities, research shows that flavanols have other potential influences on vascular health, such as lowering blood pressure, improving blood flow to the brain and heart, and making blood platelets less sticky and able to clot."  So let me get this straight, in addition to chocolate tasting great, if you eat the right stuff it can be good for you too?  Okay, I am sold.  Here I have been craving chocolate my entire life and have been sacrificing by not eating it when really it was good for me all along?  All we need to do is eat Flavanol rich chocolate?  Got it!
Those flavonoids that are so important in chocolate, well Beyond Healthy Chocolate Co. apparently already knew about them.  Each box clearly states the amount of antioxidants and flavonoids in the chocolates.
Three Beyond power squares = 2,016 Flavonoids (mg)
Three Beyond Nuggets = 2,808 Flavonoids (mg)
Three Beyond Xobiotic Squares = 1,904 Flavonoids (mg)
Ann Riley, Nutrition & Dietetics on ShareCare answered this question," What are flavonoids & how much should I eat per day?"  Her answer?  "It is estimated that the average daily flavonoid intake in the US is about 150-200 mg which is certainly not adequate given the standard American diet. You can increase your daily intake of flavonoids very easily by eating a cup of blueberries or blackberries which contains over 400 mg of flavonoids, 1 cup of green tea can contain as much as 1000 mg, a small red apple with skin has around 200 mg, red onions, celery, and kale are also high in flavoniods."  Considering three pieces of many of the Beyond healthy chocolates are ten times what the estimated average daily flavonoid intake is, I am going to be eating healthy chocolates.  It is a great way to get the antioxidants and flavonoids that we need.  In fact, every woman concerned about the health of her man should be feeding them Beyond healthy dark chocolate.  Perhaps this is why Beyond chocolates just came out with XoLove Chocolate love bites, the healthy chocolate that increases passion for men and women.  Just two heart shaped chocolates morning and night is the recommended dosage.
[shock_spots id="7556″]
I am guessing this will be the first Beyond Healthy Chocolate Company product to sell out.  Beyond Healthy Chocolate Co. has a great promo for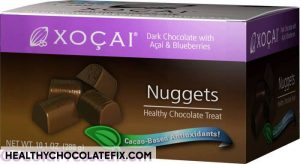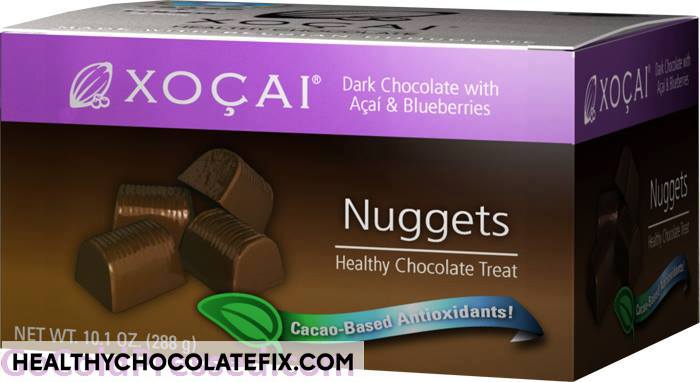 new customers and those who want the best wholesale pricing.  You can now order the Beyond Nuggets small box for just $34.50!  No excuse!  Try them out today.  When you find out how delicious these are and they are good for you, you will be sold just like our family was 6 years ago!  Basically they just want you to Change Your Chocolate, Change Your Life.  Preferred customers get Free Shipping on orders and those that purchase monthly also receive a free product every third month for the first year.  Not a bad deal.
Order your healthy chocolates at HealthyChocolate.website or call 941-216-5727.  You can also email questions to [email protected] if you are looking for more information.
Heart Health Benefits of Chocolate, Cleveland Clinic;http://my.clevelandclinic.org/services/heart/prevention/nutrition/food-choices/benefits-of-chocolate
Sharecare, What are flavonoids & how much should I eat per day? by Ann Riley, Nutrition & Dietetics;https://www.sharecare.com/health/nutrition-diet/what-are-flavonoids